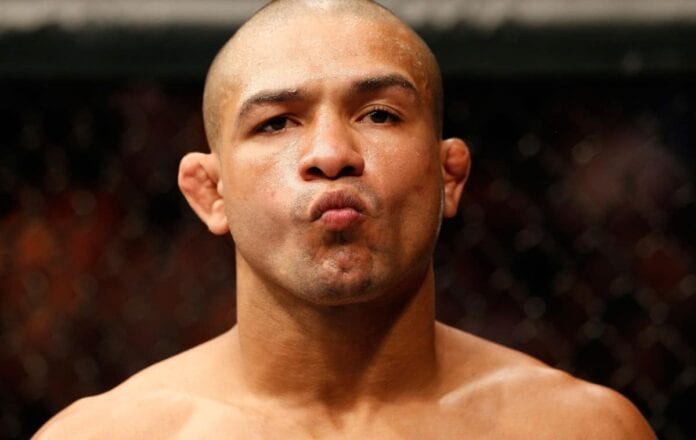 USADA is keeping busy as another UFC fighter tested positive. The UFC announced on Friday that Diego Brandao tested positive for a marijuana metabolite. He was tested in-competition at UFC 195 earlier this month in Las Vegas.
In the wake of this test, Brandao will have to go several hurdles if he is found guilty of violating the policy. He will have to go before the Nevada Athletic Commission (NAC) because it was an in-competition test stemming from an event in Las Vegas.
The UFC broke the news and issued the following statement:
The UFC organization was notified today that the U.S. Anti-Doping Agency (USADA) informed Diego Brandao of a potential Anti-Doping Policy violation involving Carboxy-Tetrahydrocannabinol ("Carboxy-THC") which is a metabolite of marijuana and/or hashish, above the decision limit of 180 ng/mL, stemming from an in-competition sample collected following his fight on January 2, 2016 in Las Vegas.
USADA, the independent administrator of the UFC Anti-Doping Policy, will handle the results management and appropriate adjudication of this case involving Brandao, as it relates to the UFC Anti-Doping Policy and future UFC participation. Because the Nevada State Athletic Commission was the regulatory body overseeing the fight in Las Vegas and has state licensing and jurisdiction over Brandao, USADA will work to ensure that the Commission has the necessary information to determine its proper judgment of Brandao's potential anti-doping violation. Additional information will be provided at the appropriate time as the process moves forward.
Brandao lost at UFC 195 to Brian Ortega via third-round submission. Brandao has two weeks to appeal the test.