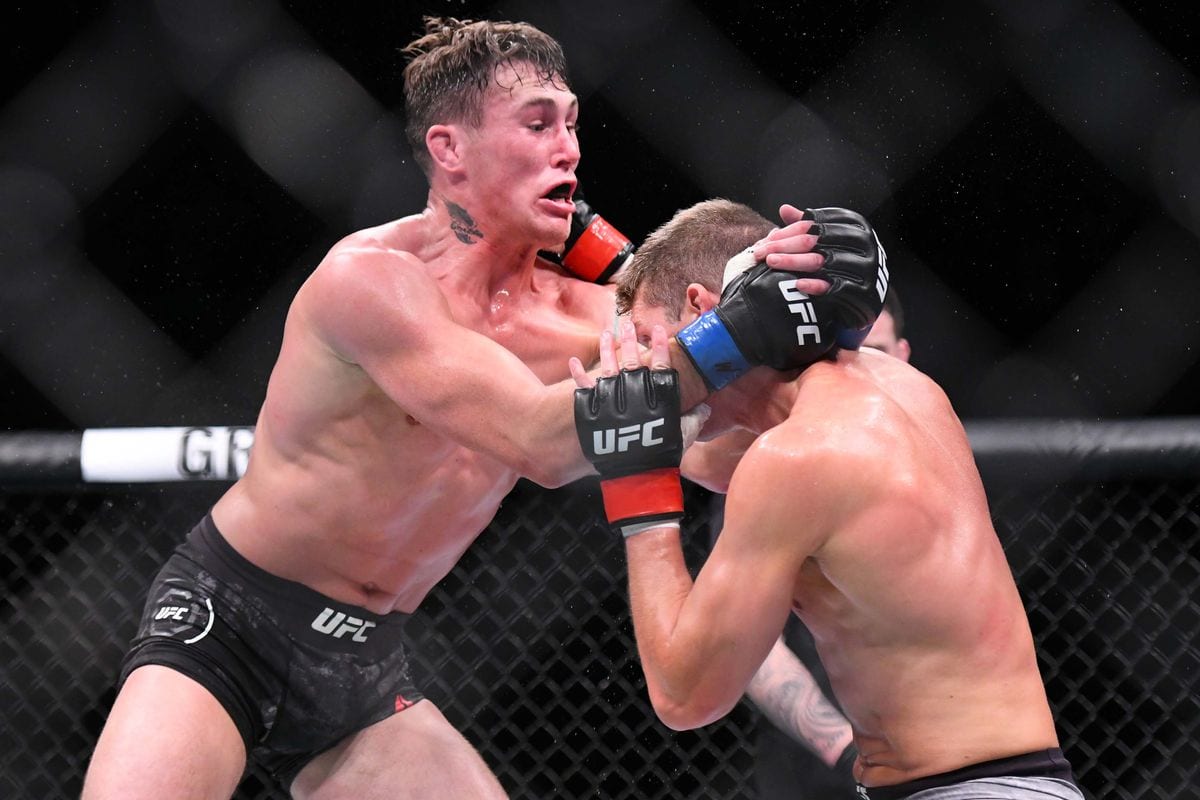 This past weekend (Sunday, May 27, 2018), rising star Darren Till scored a close, controversial unanimous decision victory over former two-time welterweight title challenger Stephen Thompson in the main event of UFC Fight Night 130, which took place from the Echo Arena in Till's home of Liverpool, England.
Following the fight, many had argued that the decision could have gone the other way had the fight not taken place in Liverpool.
If that's the case, Till has offered to rematch "Wonderboy" in America, even going as far as to say he'd be willing to do it 'as soon as possible':
"I know Stephen said he needs to check his knee and that, but you've got all these experts out here saying this, saying that because it was in Liverpool," Till said earlier this week on The MMA Hour. "If anyone wants me to come to America and fight Stephen again, Stephen definitely wants it and he's not injured, I can do that as soon as possible. That rematch.

"Obviously, there are other guys that I want to fight as well. but let's show all these critics. It's probably going to be the same fight, definitely going to be the same outcome again. Maybe I can be more aggressive and knock him out this time. You'll see. That's what I'm thinking."
The fight, which was indeed very close, saw little action produced by either man aside from a knockdown scored by Till in the final round. While the decision likely could've gone either way, many disagreed with the idea that Till had won four of the five rounds, which multiple judges had him doing.
Would you like to see the two run it back?