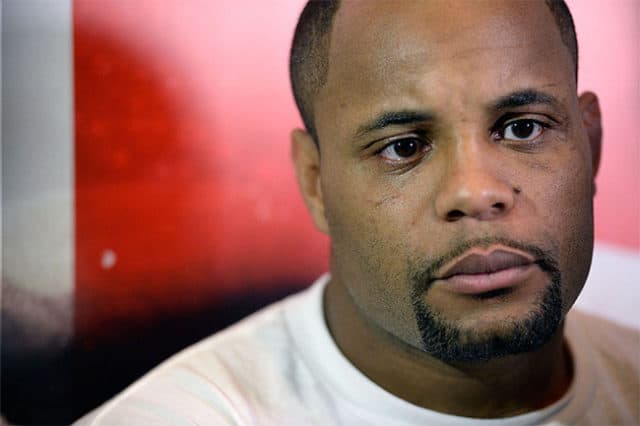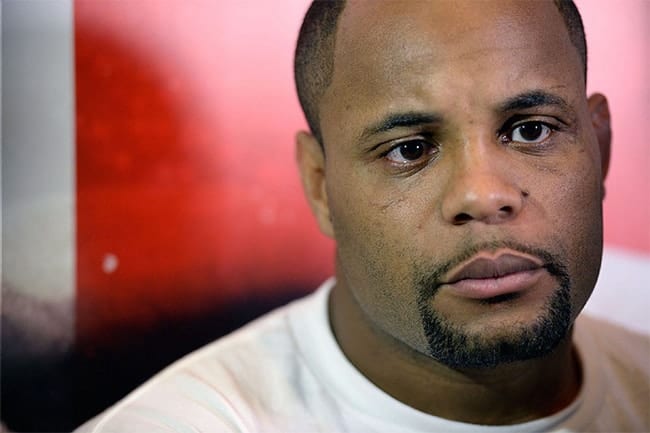 Daniel Cormier has two huge names in mind that he wants to fight before he retires from MMA.
It should be noted that he is in a rush to get these fights done as he wants to hang up his gloves by March 20th, 2019, the day he turns 40 years old.
Thus, the reason he believes that he can only accept two fights after challenging UFC heavyweight champion Stipe Miocic in the main event of the upcoming UFC 226 pay-per-view event.
Cormier spoke with Ariel Helwani on this week's episode of the Helwani Show on ESPN+ to talk about who he wants to fight. Those competitors are former UFC heavyweight champion Brock Lesnar and former UFC light heavyweight champion Jon Jones.
"If the universal thought was that I was never gonna go back down to this weight class, I would still not have this belt," Cormier told ESPN's Ariel Helwani (transcript courtesy of Bloody Elbow). "We spoke about this for a long time before this decision was made, and I've told them that I want to go back to fight at light heavyweight, but you're right, this training camp has been a lot easier."

"I've been able to eat and work as hard as I've wanted to and not feel as depleted," he continued. "I told this to my wife just yesterday, I go 'It's crazy when I look at my food now as opposed to what I eat when I fight at 205, and it's insane that I can work and do as many workouts as I had to do to fight in this weight class.' It will be daunting; it will be a tough task. But it's my intention to go back and fight at that weight."

"I think I can get two more (fights after UFC 226). I can squeeze a couple more, next," Cormier said. "If I fight July 7th, I bet I can get one around November. And if I get one around November, take a month off in December, I can squeeze one in at the beginning of March."
UFC 226 is set to take place on Saturday, July 7, 2018, at the T-Mobile Arena in Las Vegas, Nevada. The main card will air on pay-per-view at 10 p.m. ET while the preliminary card will air on FOX Sports 1 at 8 p.m. ET and the promotion's streaming service, UFC Fight Pass, at 6:30 p.m. ET.
There are some problems that stand in the way for DC to make these fights happen. Cormier lost to Jones by third-round TKO in the main event of UFC 214 on July 29 in Anaheim, California on PPV (pay-per-view). It was revealed after the fight that Jones tested positive for Turinabol.
As a result of that failed drug test, Jones was stripped of the UFC light heavyweight title and removed from the official UFC rankings. The promotion then reinstated Cormier as the champion.
On the flip side, Lesnar still needs to get back into the USADA drug testing pool and stay there for six months before he can fight again.
"It all kind of depends on the UFC. And Alexander Gustafsson may hate to hear this – too bad Alex," Cormier said with a laugh. "At some point, I would like to fight Jon Jones again and fight Brock Lesnar. Those are the two ideal end fights, but things don't always work out perfectly. I feel like that would be perfect. There are gonna be a few guys that are gonna be pissed off about it, but, oh well. They can enjoy fighting each other."

"If Lesnar's back first – well hey, it's a race, right? Jon and Brock are racing to see who gets back from their suspension first. And then they can fight me," Cormier said. "Whoever goes before the parole board and gets like a pass will get the fight first."