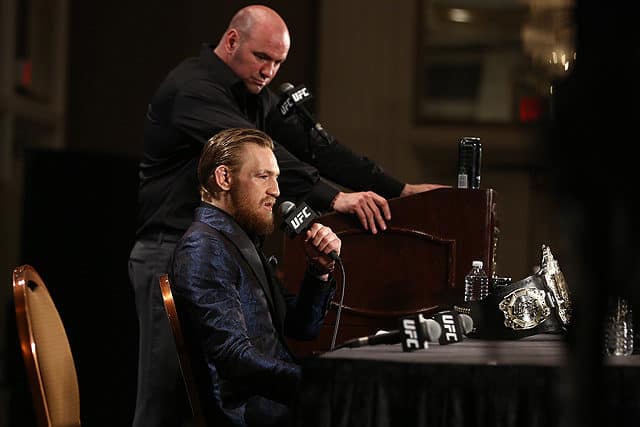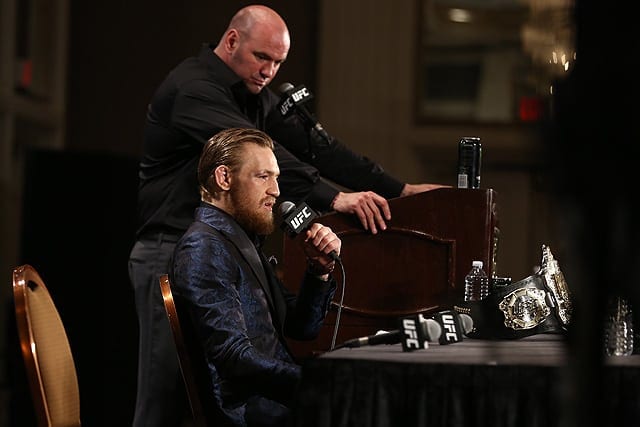 UFC lightweight champion Conor McGregor is on top of the world right now. He is set to take part in the biggest fight of his career as well as of the year when he meets boxing legend Floyd Mayweather in a boxing showdown this Saturday night. He also might get an ownership stake in the UFC soon.
UFC president Dana White has been open about the special treatment he has given McGregor over the last few years due to his performance and ability to draw on PPV (pay-per-view).
You are always going to have unsatisfied employees, and the UFC is no different as they have a few fighters who have been vocal about their dissatisfaction with how they are being treated.
If the upcoming boxing match does live up to the hype, White is already preparing himself for McGregor's monetary demands. If you recall, McGregor demanded an ownership stake in the UFC when he won the lightweight title from Eddie Alvarez at UFC 205 in November 2016 at Madison Square Garden. Now, White is actually entertaining the idea.
"I have a feeling we're going to have that conversation," White told MMAjunkie. "And I don't mind it. I welcome that conversation. He deserves it."

"It's never been done, but anything is possible. There's a lot of people who feel like they're worth this, and they're worth that – we know what this kid's worth."
The biggest fight of the year takes place on Saturday at the T-Mobile Arena in Las Vegas, Nevada. The bout will air on pay-per-view and is expected to be the most lucrative prize fight of all time.
If you enjoyed this story, please share it on social media!