Dana White Says Wanderlei Silva Created His Own Problems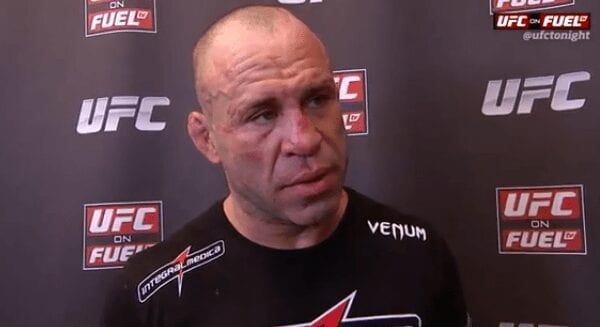 Legendary Brazilian knockout artist Wanderlei "The Axe Murderer" Silva had a rough exit from the sport he competed in for so long. After controversially running from a Nevada State Athletic Commission administered drug test in 2013, Silva was banned from ever competing in Nevada again.
He then retired from mixed martial arts, also having a brutal split with the UFC. Now a days, it seems as if Silva pops up every month or so with new comments against his former employers.
Most recently he took to his official Facebook account (quotes transcribed by MMAFighting) to bash the UFC, saying that he feels as if the company is treating him like a slave:
"You know that I've been chased, discriminated, treated like a slave by this promotion," Silva wrote. "They don't want to release me from the contract, so I can't work anymore, which is my right of not wanting to work for them anymore, and I can't work anywhere else. I come here asking the UFC to release me from this slavery system. You work for them or don't work anywhere else. Some good soul, please translate this and send to Dana. I know I will find the best lawyers to help me with that."
This weekend, at the UFC Fight Night 62 post-fight press conference, UFC president Dana White responded to "The Axe Murderer's" comments, saying that Silva has brought his problems upon himself due to the actions he took part in:
""Wanderlei Silva ran form a drug test. He ran from a drug test. If he's a slave, he's a slave of his own doing," White fired back. "He did this to himself. The UFC didn't do anything to Wanderlei Silva. Actually, everything that's happening to Wanderlei Silva, he brings to himself."
It seems like this mess has turned into an ongoing feud between White and the Brazilian legend. What do you make of this situation?