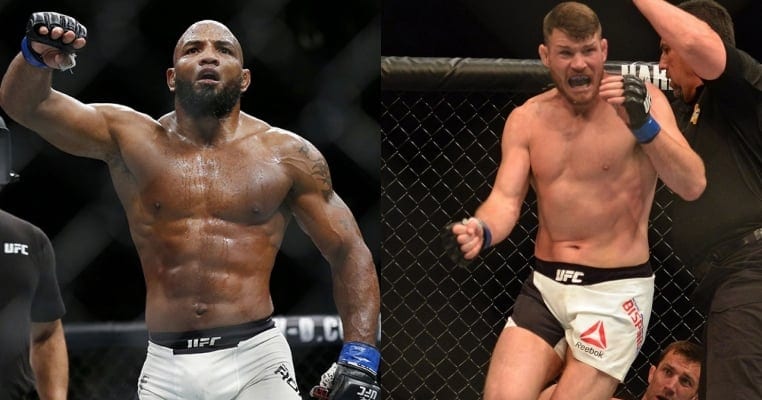 Transpiring in a blaze of glory this past Saturday November 12, UFC 205 bore the fruits of an all-time classic pay-per-view. While UFC 200 was originally meant to be the milestone PPV in UFC history, undoubtedly UFC 205 will take that moniker. Stacked from top to bottom, the promotion's debut in New York City couldn't have gone better. Exciting fights, wild finishes and a dose record-breaking in the main event made the Madison Square Garden erupt with delight. Topping the card were three title fights with exponential implications in three divisions.
Conor McGregor became the first two-divisional simultaneous champ, Joanna Jedrzejczyk held on to her strawweight strap, and of course Tyron Woodley fought to a 'FOTN' draw with 'Wonderboy' Thompson. Also on the main card we saw a crazy finish when former champ Chris Weidman met surging contender Yoel Romero. After a tentative two rounds, Romero unleashed a barbaric flying knee that connected flush on Weidman's skull.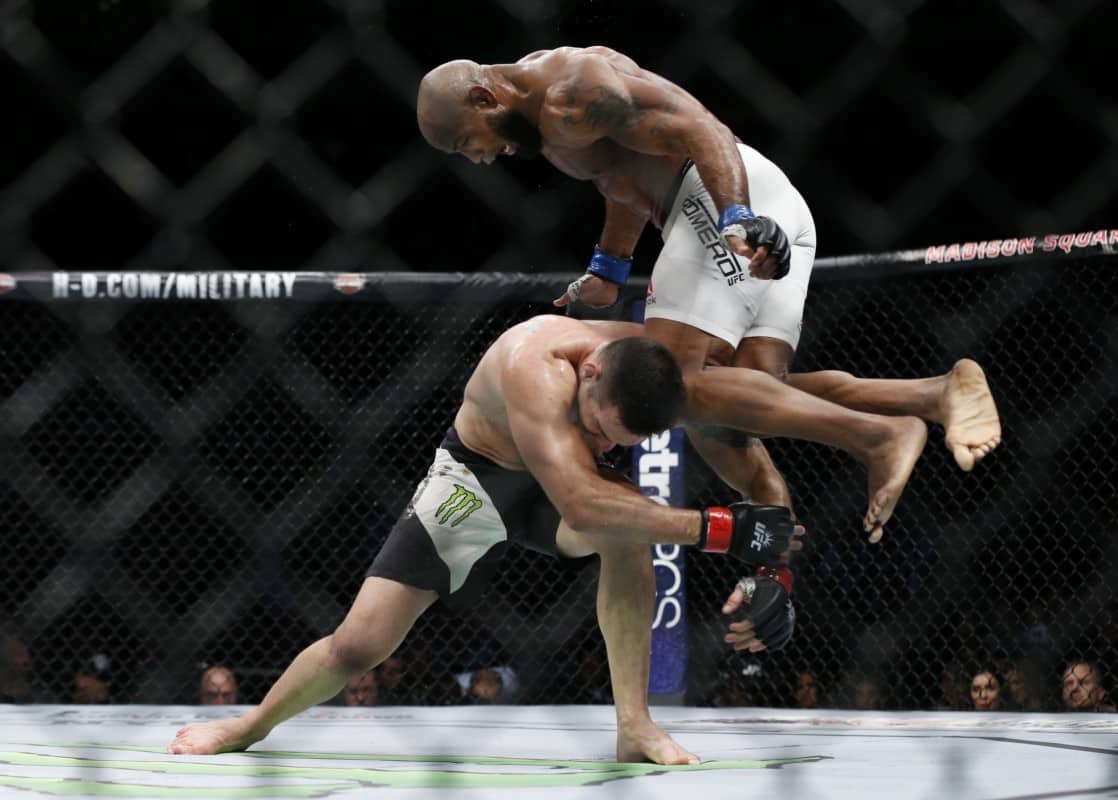 Down went 'The All-American,' the fight was over before the added five or six punches landed, and a new number one contender was born. 'Soldier of God' called out the champ Michael Bisping, who answered with the double middle fingers from the FOX commentary position. Having already stated he wouldn't fight Romero even if the Olympian beat Weidman, it seems now that the other options are far less significant. UFC president Dana White agrees, as per Bloody Elbow:
"That's the fight that makes sense," White said at the UFC 205 post-fight press conference. "I mean, [Romero] beat Chris Weidman tonight. I don't know when, but that's the fight."
Mandatory Credit: Adam Hunger-USA TODAY Sports
When?
With Jacare Souza most likely in a firm second behind Romero, surely a fight with Bisping is now secured. It's now a question of when, as opposed to if, the dangerous wrestler-turned knockout artist squares off against 'The Count.'
Who you got?