Dana White Responds To Jose Aldo's Criticism Of Reebok Deal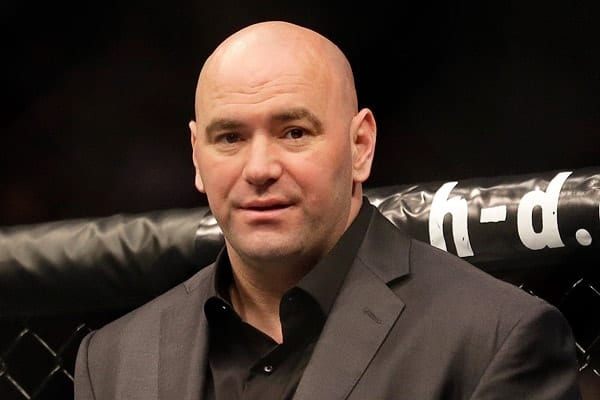 UFC featherweight champion Jose Aldo joins a long line of fighters that aren't impressed with the UFC-Reebok deal. The Brazilian champion spoke up in the media recently, blasting the landmark pairing as 'sh*t' and also repeating his opinion of the need for a fighter's union. It's not the first time Aldo himself has put his two cents in about fighter pay, but he pretty much stands alone as the only champion to take a stance against the promotion's deal with the sports giant.
Perhaps a fighter union could help clear up what some see as murky dealings in modern MMA, but UFC president Dana White feels it would set the athletes back more than they realize. Check out what DW told UFC Tonight, courtesy of MMAFighting.com:
"You know what's funny?" White asked during an appearance on UFC Tonight. "No matter what we do there's always some negative guy out there that will have some negative thing to say about it. Even a policy as tough as this, people talk about unions and things like that? If there was a [fighters'] union this would have never happened.
"This would have never happened with a union. This is the best thing to do for the sport and for the athletes."
The UFC-Reenok deal is no doubt ground-breaking, and is indicative of the sport's growth in recent times. The fact remains though, many fighters are losing out big time in fight night sponsorship checks, and the numbers just don't seem to add up. White continues, claiming that Aldo isn't giving his whole side of the story:
"The UFC isn't making the revenue that the NFL and the NBA are," said White. "This is the first ever deal that we've had with a huge sporting apparel company like Reebok.
"The fighters aren't being treated well? They're getting all the money. The fighters are getting paid every time they fight. Every time they step in the cage they're being paid by Reebok and you can still keep all your sponsors."
""Jose Aldo is the perfect example," said White. "Reebok went after Jose Aldo aggressively and [Brazilian MMA apparel brand] Venum was like, 'You're not taking Jose Aldo.' Venum ended up keeping Jose Aldo. It paid him more money."
Past experience will tell you that the UFC president can be outspoken, at the best of times, and maybe isn't the most honest of all fight promoters (and that's a very shallow pool by the way) but is he on the money here? More and more people are starting to openly criticize the promotion's business ethics, and the current class action lawsuit tells you all you need to know about what guys like Jon Fitch and Cung Le feel about Zuffa.
What started as a huge partnership between the biggest combat sports promotion and the world's premier sport's apparel outlet, has quickly declined in to a frenzy of bad press for the UFC. Do you feel 'Scarface' was right in his outburst about the ongoing pay and conditions disputes with his employers?