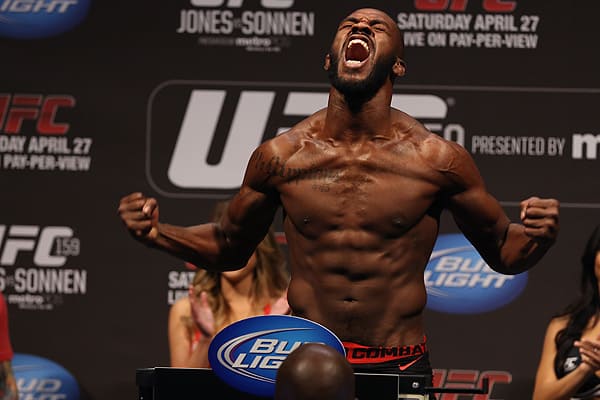 From the look of his social media accounts, it appears that former UFC light heavyweight boss and former pound-for-pound king Jon "Bones" Jones has been doing the right thing, and transforming for the better.
After being arrested on felony hit and run charges last April and being stripped of his title, "Bones" was recently officially reinstated by the UFC. Since then, he has constantly posted pictures and videos of himself looking bigger than ever, and training harder than ever.
Jones has stated that he's beaten his problems with drugs and alcohol and replaced it with a glaring rejuvenation and a stronger dedication to fitness and training.
The former champion has also recently talked about his rocky relationship with the UFC brass, but it seems as if UFC president Dana White has taken notice of "Bones", and is happy with the fighter's positive progress (Via First Take):
"You won't believe him when you see him. He has completely transformed. This guy is jacked. He's been lifting — like power lifting. He's huge right now. Jones looks awesome. He's one of those freakish kind of athletes. He might be the best that's ever done it. The best that's ever been in the game. Look at his brothers. [Chandler Jones] is having an incredible season with the [NFL's New England] Patriots. He's a freak of nature, this guy can do anything. It's good to have his head clear. Trust me, I'd rather see him in the gym than . . . you know."
The somewhat terrifying part about this statement is that while Jones may indeed be the best mixed martial artist ever, he may also still be in his athletic prime. Not only that, but the thought of a stronger, more focused "Bones" is plain scary.

What does the future hold for the former champ?