Mark Zuckerberg and Elon Musk agree to cage match amid battle for social media supremacy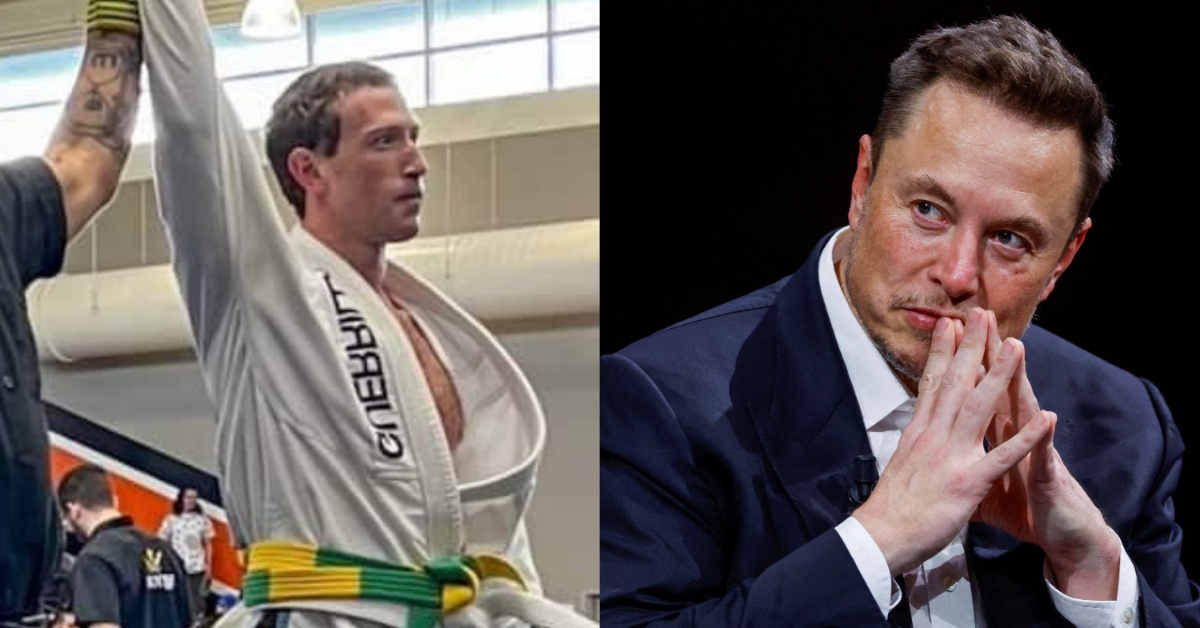 If you had Mark Zuckerberg vs. Elon Musk in a cage match on your 2023 bingo card, you're probably feeling pretty good about yourself right now.
In a bizarre twist that nobody saw coming, and one certainly nobody asked for, Facebook founder and META CEO Mark Zuckerberg answered Elon Musk's challenge for a cage match. The two often embattled business moguls have caught the attention of the combat sports world as of late after trying their hand at Brazilian jiu-jitsu. Zuckerberg recently made headlines following a report from The New York Times claiming that 'The Zuck' was choked out while participating in a jiu-jitsu tournament. Zuckerberg went out of his way to debunk the report, suggesting that his alleged snoring was nothing more than "effortful grunting."
The fast-rising feud between Zuckerberg and Musk started when the latter responded to a news report claiming that the Facebook founder was looking to launch an app called THREADS designed to compete with Musk's most recent acquisition, Twitter. "I'm sure Earth can't wait to be exclusively under Zuck's thumb with no other options," Musk quipped in response to the report.
One Twitter user responded, saying, "Better be careful @elonmusk I heard he does the ju jitsu now." The Tesla Motors CEO snapped back, "I'm up for a cage match if he is lol."
While everyone was under the impression that Musk was joking, Mark Zuckerberg certainly didn't take it that way. "Send me location," Zuckerberg replied on social media.
Are Elon Musk and Mark Zuckerberg Serious About a Cage Fight?
Since then, Musk and 'The Zuck' have continued to lob challenges at one another. Initially, Musk responded to Zuck's short response with an even shorter one; "Vegas Octagon." He followed that up by revealing his signature move in a fight. "I have this great move that I call 'The Walrus,' where I just lie on top of my opponent and do nothing."
Though all of this seems like nothing more than a couple of billionaires looking for another way to entertain themselves, Alex Heath of The Verge suggested that the challenge is far more serious than expected and stems from Zuckerberg's attempt to take a bite out of the Twitterverse.
Would you pay to see Mark Zuckerberg and Elon Musk fight inside the Octagon?