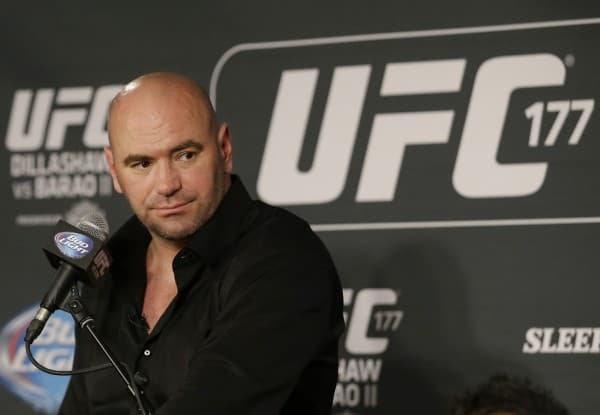 As reported earlier on the site, Bellator MMA announced the signing of Josh "The Punk" Thomson (20-8, 1 NC) to an exclusive multi-year, multi-fight contract on Tuesday afternoon.
Prior to the announcement, Thomson's manager Bob Cook emailed Joe Silva entitled "Josh Thomson offer," back on August 10th.
"I know you said it wasn't necessary," Cook wrote in the e-mail, "but here's the offer for Thomson[. I] was trying to do everything by the book. The sooner you can let me know we can proceed would be appreciated thank you."
Even so, the UFC declined to re-sign him after the two sides were attempting to see if a deal could get done.
However, UFC president Dana White told MMA Fighting.com that the UFC was never interested in signing Thomson to a new deal:
"We told them we weren't interested," White said. "We released Josh. We didn't even want to match. He was free to deal with whoever he wanted to after his last fight and they knew we weren't going to match.
Thomson, who is 36-years-old, is currently on a three-fight losing streak. Once Strikeforce was closed by Zuffa, he went just 1-4 while in the promotion. His only win in that stint came in his first fight back in the UFC over Nate Diaz at UFC on FOX 7 by second-round TKO.
He dropped two split decisions to Benson Henderson at UFC on FOX 10 and Bobby Green at UFC on FOX 12.
He worked for Scott Coker, who's the former president of Strikeforce and now of Bellator MMA, for six years and went on to be very successful in Strikeforce.
It should be noted that while he does not have his next fight scheduled, he lives in San Jose, which is where the promotion holds their 142 show on Sept. 19.