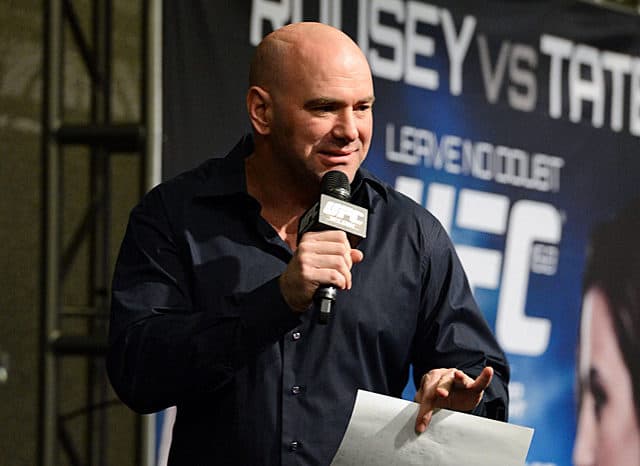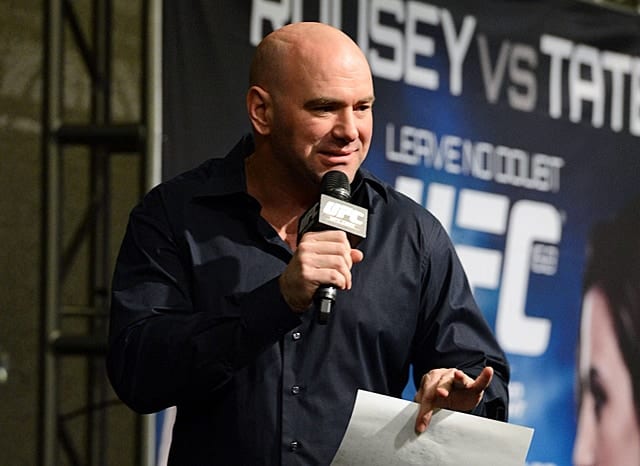 Yesterday (Thurs. September 20, 2018) Conor McGregor and Khabib Nurmagomedov came face-to-face at the initial UFC 229 press conference.
The pair will be competing in the main event of the awaited pay-per-view (PPV) on October 6th from Las Vegas, Nevada. "The Eagle" is defending his lightweight title against the returning Irishman, who hasn't fought inside the Octagon in nearly two years.
Things got heated between the rivals during their press conference. McGregor threatened Nurmagomedov's life several times and made some outlandish statements. "Mystic Mac" was simultaneously drinking whiskey and boasting about his new business venture.
UFC President Dana White said it was the darkest press conference he has ever been a part of (quotes via MMA Junkie):
"It was dark, man," White said. "It was the darkest press conference I've ever been a part of. But Conor McGregor is the master of mental warfare. I've said it before, and I'll say it again: He's better than anybody.

"Even (Muhammad) Ali. You don't want to say anybody's better than Ali, but I think when it comes to the mental war game in this sport, or any other sport, Conor McGregor is the best ever."
The Best Ever?
McGregor came prepared, to say the least, against Nurmagomedov. He brought up some issues with the Russian that go far beyond fighting. White credited "The Notorious" for doing his research into his opponents, as it's not the first time he has done such a thing:
"Here's the thing about McGregor, too: He's so good at it – he studies," White said. "He studies every little thing, he talks to people, he finds out stories inside of a guy's camp.

"Look at the whole thing he did on 'The Ultimate Fighter' with Urijah Faber, with T.J. Dillashaw and Cody Garbrandt and all those guys. At one point he had Cody Garbrandt jumping up trying to fight him.

"He is the master. He is the best ever to do it. Nobody does it better than Conor does."
Initially, Nurmagomedov didn't seem to be falling for McGregor's mind games. He sat idly by and let the Irishman play out his schtick. As things progressed, however, Nurmagomedov seemingly got more emotionally invested:
"You're not human if that doesn't affect you," White said. "It's not possible for that not to affect you. Conor knows that. Conor came in, and Conor did what Conor does.

"That's why I say it: He's the best ever. There's never been anybody better at the mental warfare game than Conor McGregor. He's the absolute best of all-time."