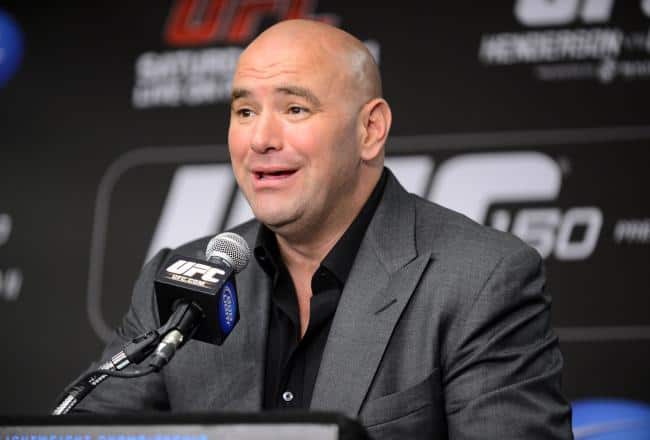 By now, Demetrious Johnson is used to being criticized by fans about his size and being a credible fighter. There were some fans in attendance at this past Saturday's UFC 191 pay-per-view event that was booing the main event, which Johnson defeated John Dodson by unanimous decision to retain the flyweight championship.
Following the event, UFC President Dana White commented about the boos.
"You have those drunk dummies at the last five rounds, these guys have been here since 5:30 [p.m.] drinking," UFC President Dana White said. "I don't know what they expect, but he looked unbelievable tonight. Anybody that knows anything about the sport, Dodson was the guy to fight. This was the fight. Dodson has the power, the speed, he had the experience. He's been in there with him before."
"Demetrious Johnson dominated him tonight and absolutely destroyed him."
Johnson admitted that he knew fans think he's a boring fighter, but it doesn't let it bother him as he continues to be on top of the mountain of the flyweight division.
"I would say so, especially how much he was saying I'm a plague, I'm a boring fighter and all that stuff," Johnson admitted. "For me, I don't let it get to me emotionally, but each time we would have a staredown, I could feel the emotions coming from him. But that fight's behind me; it was a great fight. Me and John Dodson went out there, and we had a good fight. I wanted to try and push him and make him work, and now it's on to the next one. That's how I look at all my fights."
Demetrious Johnson (23-2-1) is currently on a nine-fight winning streak. In his last six bouts, he's finished four of them, three by submission and one by knockouts.