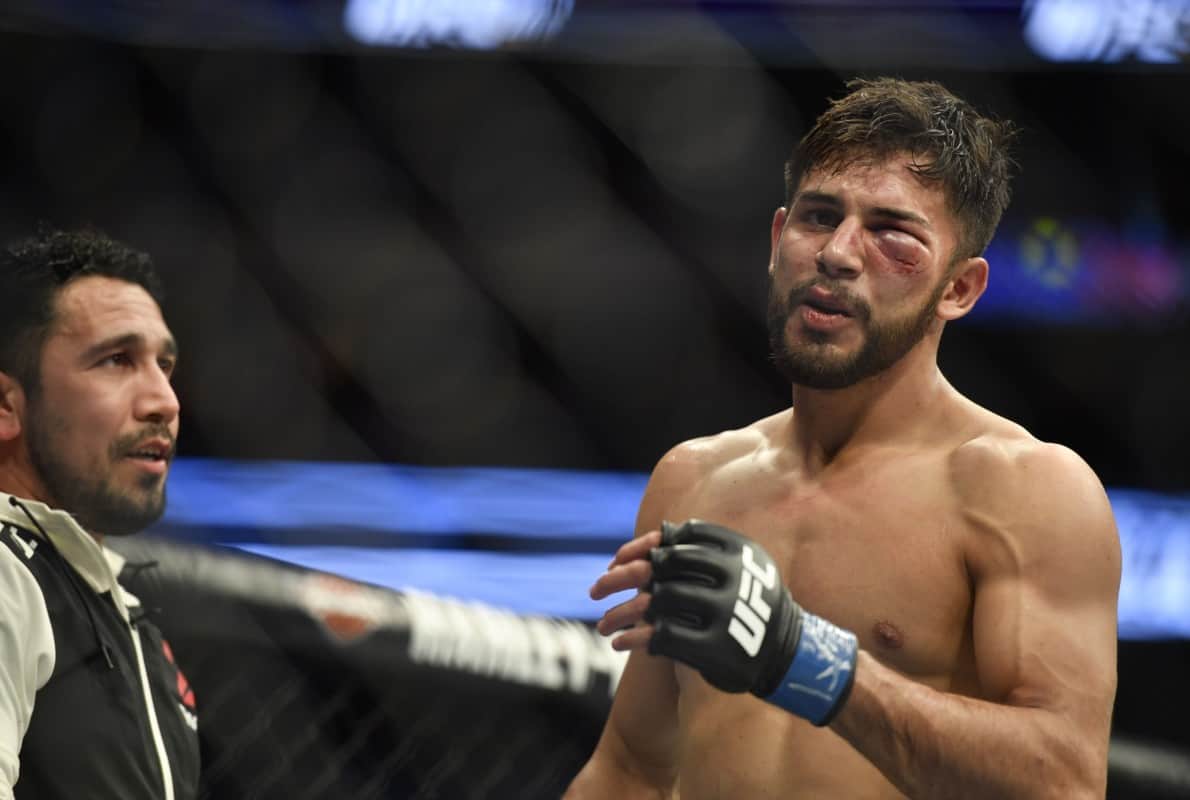 Yair Rodriguez is no longer a member of the UFC roster.
The rising prospect is out of a job after UFC President Dana White confirmed in a statement to the Los Angeles Times late Thursday night that Rodriguez has been released by the promotion after he refused to accept a fight that was offered to him.
So here's the story, the prospect was offered to fight fellow prospect Zabit Magomedsharipov at the upcoming UFC 227 pay-per-view event.
When rumors of this fight came out, many people voiced their opinion that Rodriguez might want to consider an easier matchup after being on the sidelines for a year.
This decision from the UFC comes after White went on record by stating that this fight would go down at UFC 227.
In White's statement, he claims that Rodriguez previously turned down an offer to fight Ricardo Lamas.
Rodriguez, who holds a pro-MMA record of 10-2 and 6-1 while under the UFC banner, was on a lengthy winning streak to kick off his start with the promotion that includes a dominant second-round TKO finish of former champion BJ Penn at a Fight Night event in January of last year.
However, he ran into his toughest challenge when he beat by former UFC lightweight champion Frankie Edgar at UFC 211 by TKO. Since then, he has not fought due to an injury.
"The guy's off a year, rejects a fight with Lamas and then doesn't want to fight a guy below him in the rankings?" White said. "He can go somewhere else. We have no use for him. He calls that fight fake news. This is real news."
Real News

— Dana White (@danawhite) May 11, 2018