UFC CEO Dana White shows off shredded physique following 86-Hour water fast: 'I feel like a superhero'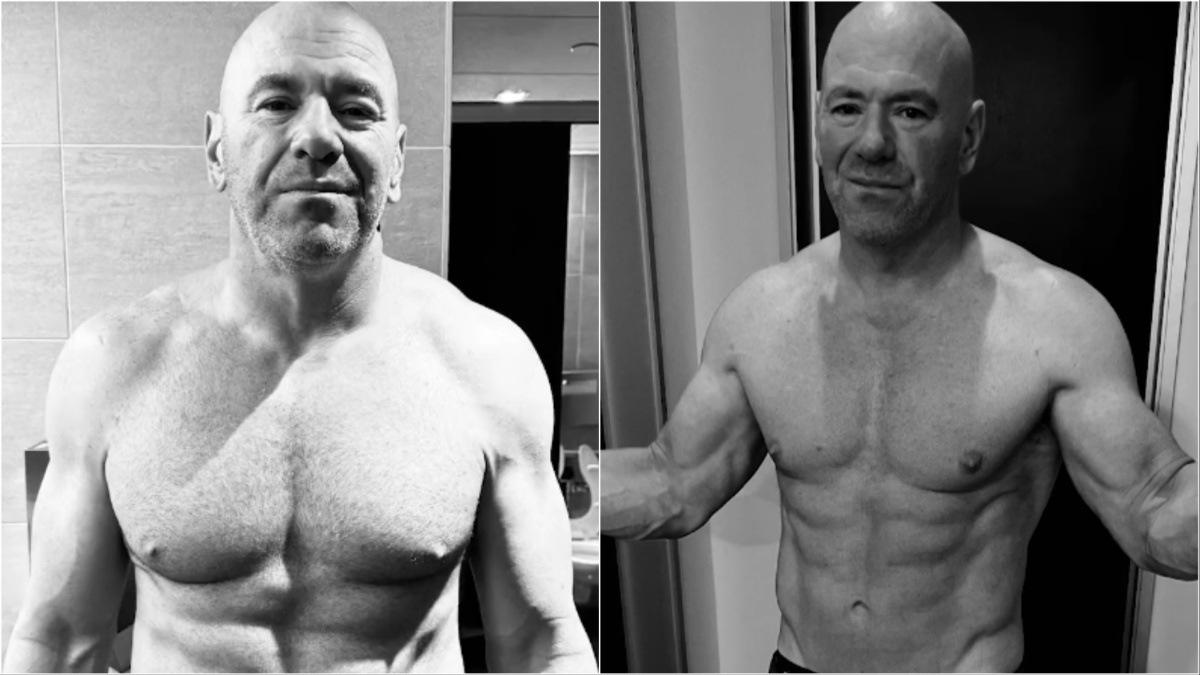 Dana White is offering fans some more healthy living advice after completing an 86-hour water fast.
White took to social media to share that he had just completed a three-and-a-half-day water fast. In addition to showing off some immediate physical results, the 54-year-old is claiming that there are a series of health benefits that one can achieve via fasting.
"Hey guys, I just got done fasting for 86 hours," White said in a video clip posted to Instagram on Wednesday night. "I feel like a superhero, I feel incredible, and I wanna tell you how I did it."
Dana White explained that his fasting began after he left UFC 295 on Saturday night and it concluded on Wednesday. He then shared before and after images as evidence of the external benefits. Even in the before picture, White is sporting some pretty impressive abs, but the after picture sees the UFC CEO looking noticeably chiseled.
Dana White Claims Water Fasting gives you a '70 percent chance of not getting cancer'
Dana White claimed that water fasting "gives you an over 70 percent chance of not getting cancer, Alzheimer's, and other nasty diseases.
White also revealed that in addition to water, he consumed Kettle & Fire brand bone broth and a calorie-free electrolyte powder.
"That is the cleanest broth available," White continued. "You can pick this up anywhere. You do this twice a day for the next two days. You drink all your water with electrolytes, but you do this twice a day. You're going to feel incredible. And obviously, you're doing this for the internal, but externally? You get absolutely shredded on this thing."
According to Medical News Today, water fasting can help prevent neurodegenerative conditions, various forms of cancer, and infectious diseases. However, the practice is not safe for everybody and it is rarely recommended to go beyond a period of 24 hours.