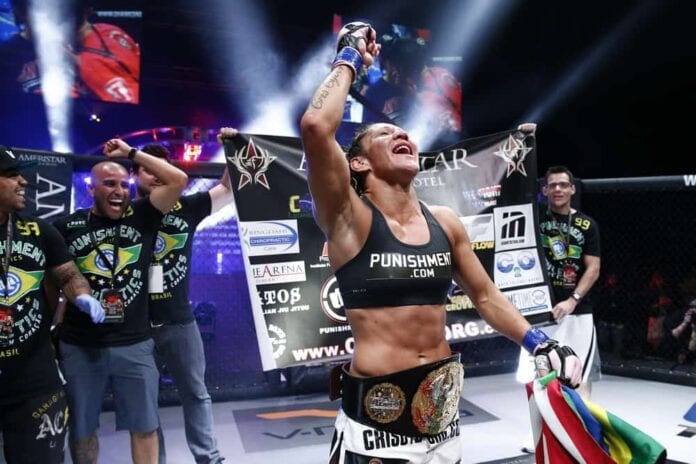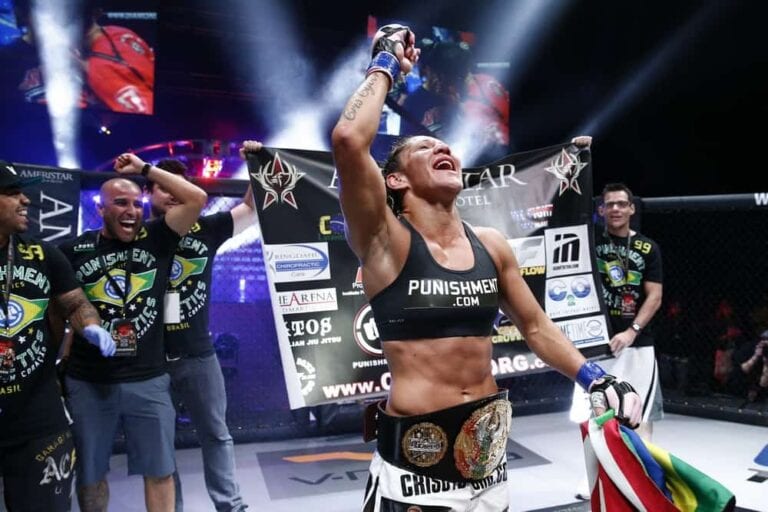 Invicta FC featherweight champion Cristiane "Cyborg" Justino has had a lot of changes leading up to her next fight. Originally, she was going to fight at 140lbs in an attempt to make it to 135lbs for a possible fight with Ronda Rousey. That was changed after Rousey lost to Holly Holm at UFC 193. Invicta FC President Shannon Knapp appeared on Friday's episode of Inside MMA and revealed Justino will defend her belt at 145 pounds in January.
On Monday, MMA Fighting.com reported that Justino will not be fighting her original opponent in Cindy Dandois. Instead, she would be fighting Daria Ibragimova in the main event of Invicta FC 15.
Ibragimova (9-1) has won seven straight fights, all by finish.
Justino (14-1-1) is currently on a four-fight winning streak, all coming by TKO.
The co-main event of this event will be a strawweight title bout between champion Livia Renata Souza and challenger DeAnna Bennett. Other fights confirmed for the event include a strawweight bout between former UFC competitor Angela Hill and Jodie Esquibel, atomweight bout pitting Lisa Ellis against Amber Brown, and a bantamweight bout featuring Raquel Pa'aluhi and Irene Aldana.
The event takes place on January 16th, 2016 in Costa Mesa, California and will air live on UFC Fight Pass.