The site of the most infamous brawl in MMA history will play host to another great scrap…
Going down on April 22, UFC Fight Night 108 is growing rapidly. Nashville, Tennessee plays host to the festivities, and the lighter weight divisions are filling up the card. Taking up the main event slot is a fantastic featherweight fight between Cub Swanson and Artem Lobov. Improving to 9-3 with his recent win over Doo Ho Choi, Swanson's stock rose in a big way. Already riding two straight wins, 'Beautiful Destruction' gets a boost from how thoroughly exciting his win over 'Korean Superboy' was.
Given the current need to put meat in seats, Swanson was obviously going to be paired with another striker in his next fight. Enter Artem Lobov, training partner of Conor McGregor, and a man who likes to stand and bang. Riding two straight wins, 'The Russian Hammer' also defeated an Asian prospect, Tiruto Ishihara, in his latest fight.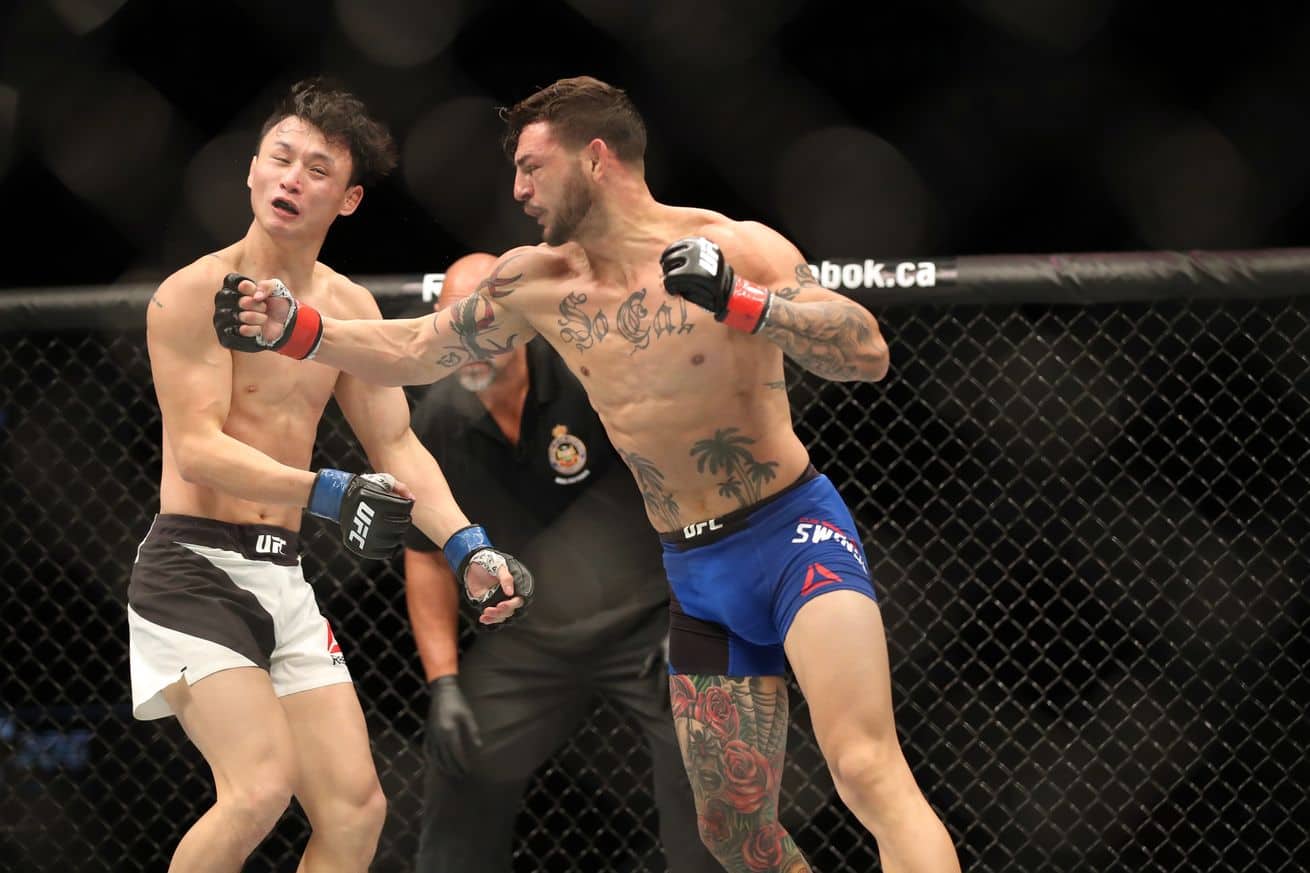 UFC Fight Night 108 Looks Good
Also featuring the return of Al Iaquinta against Diego Sanchez, the UFC's trip to Nashville is looking good. Fans may remember Nashville as the sight of the infamous Diaz vs. Miller brawl, well there's a few more burners on tap now. Adding Sam Alvey vs. Thales Leites at middleweight gives UFC Nashville another fun scrap. Check out Swanson's comments on Lobov as per MMAFighting.com, followed by the current UFC Fight Night 108 card:
"It was the fight I was offered, I'm gonna teach him some manners," Swanson told Helwani.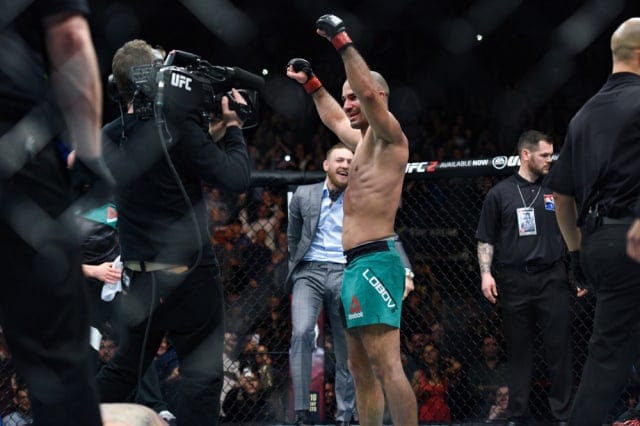 UFC Fight Night 108 Card
Date: April 22, 2017
Venue: Bridgestone Arena, Nashville, Tennessee
Cub Swanson vs. Artem Lobov
Al Iaquinta vs. Diego Sanchez.
Thales Leites vs. Sam Alvey.
Dustin Ortiz vs. Brandon Moreno.
Jessica Penne vs. Danielle Taylor.
Hector Sandoval vs. Matt Schnell.
Scott Holtzman vs. Michael McBride