Cub Swanson Unsure Of Fighting Future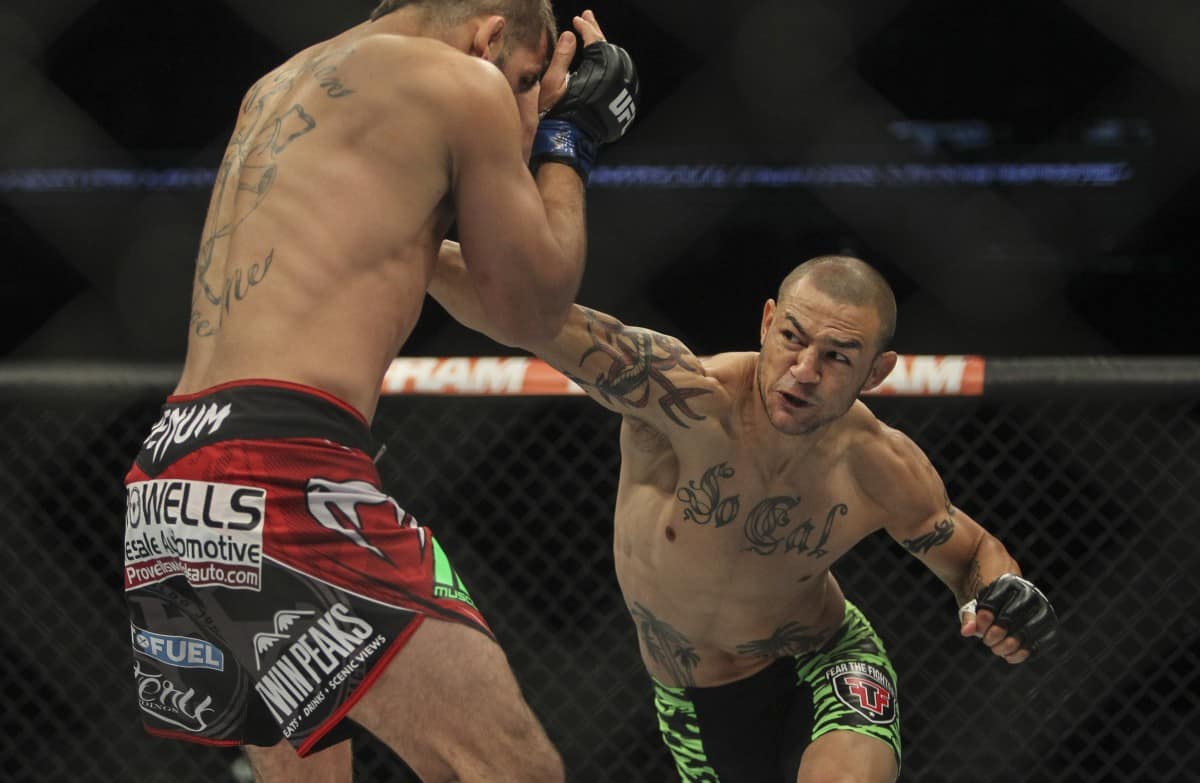 After winning six-straight fights and being on the brink of a title shot, No. 6-ranked UFC featherweight Cub Swanson has seriously fallen on some rough times as of late. His streak was halted when he met former lightweight champion Frankie "The Answer" Edgar last November, as Swanson was battered over five rounds, eventually getting submitted in the final seconds.
He then returned in April to take on now rising contender Max Holloway, a fight many thought he would win, but it turned out to be more of the same. The young Hawaiian destroyed Swanson, breaking his jaw, and finishing him the third round. Swanson also suffered a broken hand, and it now seems as if he is unsure of his fighting future.
Swanson was in Las Vegas this past weekend for UFC 189, and in an interview with Jonathan Shrager (Via FOX Sports), he said that's honestly not sure if he will fight again, and his injuries have played into that thought:
"Ultimately, I'm not even 100 percent [sure] that I'm going to fight again," he said.
"With breaking my jaw again, [and] this [being] my ninth broken hand, I'm definitely hungry but I want to make sure that my mind is on it 100 percent, if I'm going to do it."
As for his immediate future, Swanson said that he'll definitely take the rest of the year off to travel and get in to shape, and if he feels the urge to fight he will, and if not he won't simple as that:
"I'm traveling a little bit. I'm going to spend the rest of the year just getting into shape, seeing how I feel, working on some things," he explained.
"If I get super hungry, I'll fight. If I do it and I'm just not feeling it, then maybe I won't."
Although Swanson has been through some wars as of late, it would be a shame to see him go out like this because he is indeed still a top-ranked 145-pounder. Do you want to see him fight again?