Cris Cyborg reveals peace talks with UFC boss Dana White amid feud: 'I forgave him, I don't hold grudges'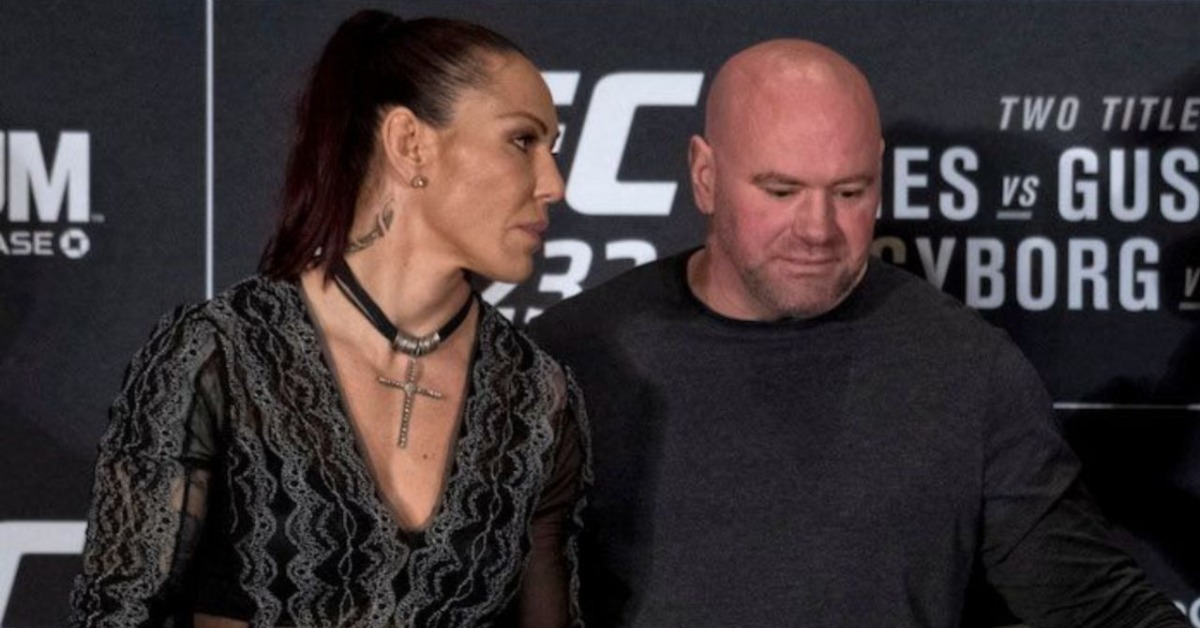 Reigning Bellator featherweight champion, Cris Cyborg reveals that she and Dana White have made amends.
Cyborg is one of the best talents that women's MMA has ever seen, but her time with the sports biggest promotion, the UFC, only lasted three years. While the depth of competition will always be an issue for a female featherweight, Cyborg also had a rough relationship with UFC CEO, Dana White.
The pair have shared public spats over the years, some of which got rather personal – White once made fun of Cyborg personal appearance and claimed that she was 'jacked up on steroids', and that she looked like 'Wanaderlei Silva in a dress and heels'. Cyborg signed with Bellator in 2019 and has enjoyed an undefeated run since debuting in 2020. She is now set to face Cat Zingano as part of the Bellator 300 card.
Cris Cyborg and Dana White repair relationship
White has had countless public fueds over the years and rarely holds back on sharing his opinion. However, it seems that White and Cyborg have put things behind them abd moved on.
Talking to ESPN, Cyborg says that she has forgiven White and recently spoke to him at a UFC event.
"I asked Dana if it was okay to watch my friend [at the UFC Apex], 'I wish you are doing well', and he said 'It's okay Cris, no problem'," Cyborg said. "I already forgave him, everything that happened. I'm older and I don't hold grudges…different ways in life, but I wish him the best, that's for sure." (H/T MMA News)
Cyborg Vs. Zingano will be one of four title fights on the Bellator 300 which will take place on October 7 in San Diego, California
What is your favrioute moment from Cris Cyborg's career?