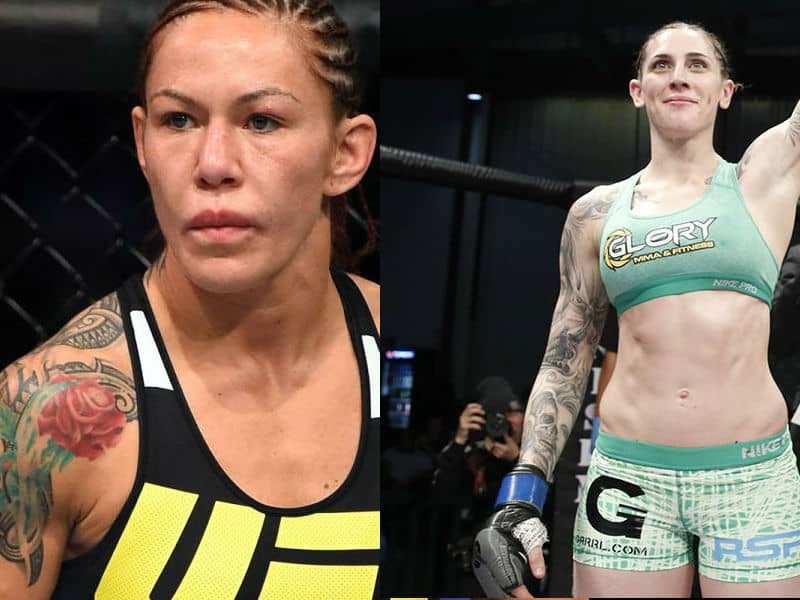 The UFC women's featherweight division has been up in the air, to say the least as there are not many fighters assigned to the division, which was created for former Invicta champion Cris "Cyborg" Justino, who wanted the promotion to create a division that she could fight in. Following a few bouts at catchweight, the UFC created the division for Cyborg. After Cyborg had passed up a few fights, the UFC decided to book Holly Holm vs. Germaine de Randamie to determine the first-ever UFC women's featherweight champion in January, which was won by de Randamie.
Reigning Invicta featherweight queen Megan Anderson has been patiently waiting to get the call for her UFC debut, and her wish might be granted. On Monday afternoon, Anderson did a Skype interview on the latest edition of The MMA Hour with Ariel Helwani. During the interview, Justino called in, and she stated that she would gladly fight Anderson at UFC 214 if de Randamie is not available.
"I've always expressed interest in taking the next step up to the UFC," Anderson said on the show (transcript courtesy of BJPenn.com. "We haven't been approached about doing that, so I think really it's on them to come to us and say 'hey let's start negotiating.' I feel like this is the fight that should have happened, and I think now's the time. If Germaine isn't going to be able to do it, let's crown the people's champ. I don't need any more time. I'm fine for July 29," Anderson added later. "Let's do it."

"I'll fight [Cyborg] regardless," she said of whether a belt should be on the line in a fight with Cyborg. "It should of been us [that fought for the inaugural title], it wasn't, that's fine, let's do it now."
Justino has stated in the past that a bout at UFC 214 with Anderson would be a solid consolation prize if De Randamie is not available. Now that Anderson has agreed to the bout, it appears that the UFC just needs to figure out if the bout is for the undisputed title, an interim title, or just a regular bout.