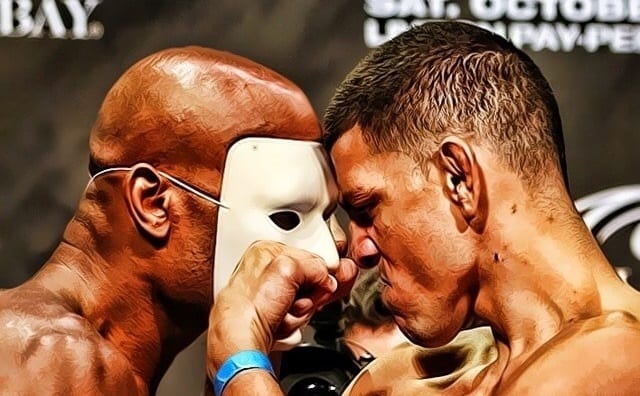 UFC 183 goes down this coming Saturday (January 31st, 2015) with a blockbuster main event which has fans clamouring. The return of former middleweight champion Anderson Silva is the main attraction, as he takes on former Strikeforce welterweight champion Nick Diaz. Make no mistake, Anderson Silva vs Nick Diaz is a huge fight for many reasons.
Diaz has been sidelined for nearly two years now, following straight losses to Carlos Condit and Georges St-Pierre, as well as contractual disputes with the UFC. "The Spider" has also been sidelined, although his time off is thanks to a brutal broken leg he suffered while fighting Chris Weidman at UFC 168.
It was a tough year for Silva in 2013, as he failed in his December attempt to avenge his UFC 162 loss to "The All-American", which was perhaps the most shocking MMA moment in the history of the sport. Diaz seems somewhat overmatched on paper, and many fans are questioning his motives behind accepting such a dangerous fight.
The Stockton bad boy has always said he fights for the money more than the love of mixed martial arts, and also acknowledges his position under the Zuffa banner. "The Spider" seeks redemption, and his opponent seeks a pay day. Will both guys get what they want?
Check out the in-depth look at UFC 183, with the Countdown to Anderson Silva vs Nick Diaz video above.
Follow @Rorylowkick

Follow @LowKick_MMA

Tweet