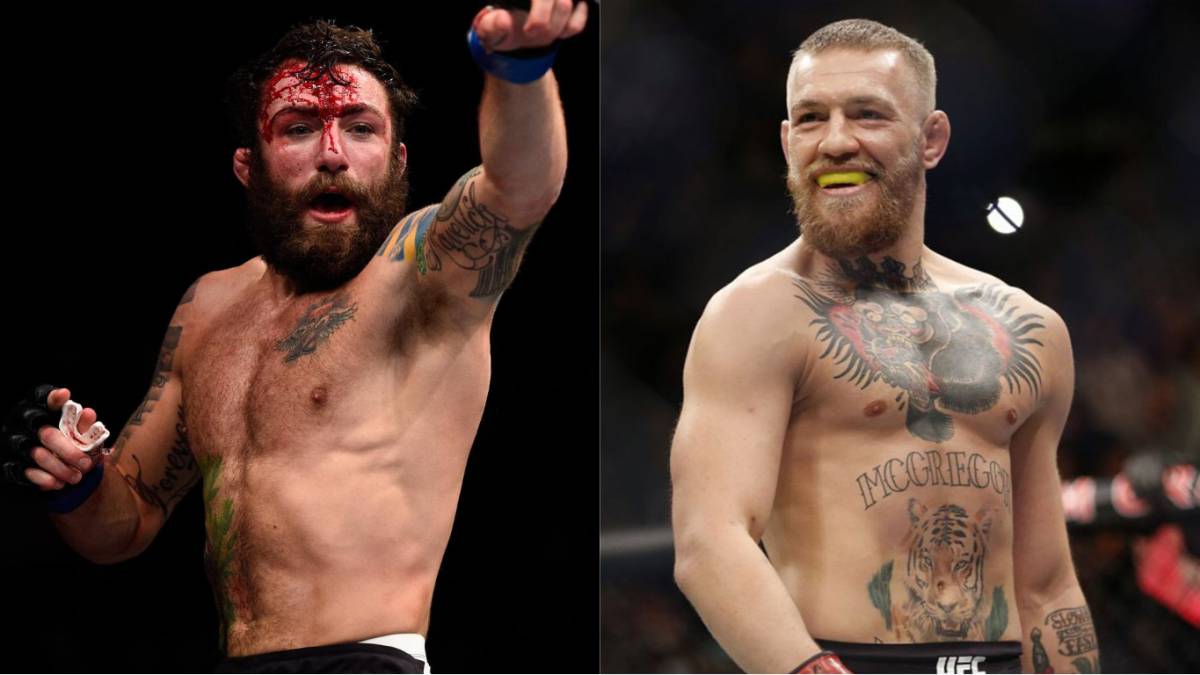 Conor McGregor's legal team is attempting to get rid of the lawsuit brought forward by fellow UFC star Michael Chiesa. He filed a civil lawsuit against McGregor after the Irish superstar' assault in Brooklyn, New York, earlier this year.
The UFC lightweight star has filed a civil lawsuit against McGregor as he allegedly suffered damages due to McGregor's infamous bus attack. The lawsuit states that Chiesa suffered "serious personal, economic, and other injury," as well as "severe emotional distress, mental trauma, and/or bodily harm." It also accuses McGregor of negligence, assault, battery and infliction of emotional distress.
Conor McGregor's Legal Team Fires Back
McGregor's attorney James M. Catterson filed a motion to dismiss the suit in New York State Supreme Court on November 30th. The motion noted that the injuries Chiesa sustained weren't a result of the attack. Thus, they believe that Chiesa cannot claim negligence or infliction of emotional distress, only battery, and assault.
"While the conduct alleged in the complaint is unquestionably inappropriate. It does not approach the rigorous standard of outrageousness as defined by New York courts. Therefore further supporting the dismissal of the intentional infliction of emotional distress claim," said the attorney (H/T to MMAFighting)."

"Chiesa, a seasoned combat sports fighter, fails to plead any allegations containing even a scintilla of factual specificity regarding the alleged emotional distress. The two emotional distress causes of action allege only that Defendants 'caused severe emotional distress, mental trauma, and/or bodily harm to the plaintiff.'"
Attempt To Dismiss
Chiesa and Anthony Pettis were slated to fight each other at the UFC 223. However, the bout got scrapped once Chiesa suffered facial lacerations due to this bus attack. Catterson continued by stating that they believe these claims should be dismissed.

"The complaint contains no other information supporting these alleged emotional injuries. These boilerplate, unsubstantiated allegations do not adequately plead a claim for emotional distress, and therefore Chiesa's intentional and negligent infliction of emotional distress claims must be dismissed."