Earlier today, 'retired' boxing legend Floyd Mayweather set the collective online mixed martial arts world ablaze after he posted a video of him briefly stepping into an MMA cage, prompting speculation that the UFC debut he shot down late last year could actually happen.
It's unlikely to happen, but if he were to make his MMA debut against say, former boxing rival Conor McGregor, it may just become the biggest over-the-top scene in the history of MMA – if not combat sports as a whole.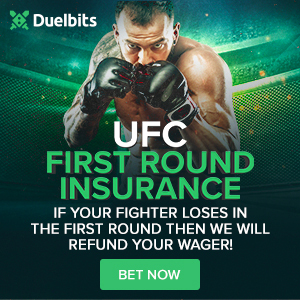 So with the prospect of another record-setting purse (after his first one to box Mayweather has kept him on the sidelines and not defending his UFC belt) in plain view, McGregor was quick to respond to 'Money's' short video on Twitter, laughing at his old foe by calling him his 'son' and signing off as 'Senior':
Hahahaha very good. Keep up the good work my son.
Yours sincerely,
Senior. https://t.co/Qk3U69isTS

— Conor McGregor (@TheNotoriousMMA) January 30, 2018
McGregor then later tweeted a not-so-nice photo of him and son with a certain message:
Fuck the Mayweathers. pic.twitter.com/1E4MQTWoUr

— Conor McGregor (@TheNotoriousMMA) January 30, 2018
Standard operating procedure for "The Notorious," whose future still remains unknown even though the MMA universe is crying for him to finally defend a UFC title – something he hasn't done a single time since winning the featherweight title in December 2015.
It's clear he's all about the money, and it's tough to blame him considering this is prizefighting, after all, but if McGregor truly just wants to take 'money' fights and never defend his belt, then the UFC owes it to the rest of the lightweight division to strip him and let them continue trying to further their careers.
That would open up a path for McGregor to potentially fight Mayweather in the octagon, something that seems highly unlikely due to the fact most believe 'Money' would get destroyed in MMA just like McGregor was stopped in the boxing ring.
The immediate fashion in which McGregor responded makes it seem like the UFC could be working on something in that regard, and it would probably be the Irishman's first choice for his return if it were indeed a viable option.
For the sake of MMA purists everywhere, let's hope it is not.
In today's spectacle-focused era under Endeavor (formerly WME-IMG), it may be, however, so don't be surprised if this topic heats up quite a bit in the next few days.