Floyd Mayweather just won't let the rumors about him fighting in the UFC octagon go away.
After causing a minor uprising when he teased a 'billion-dollar' three or four-fight deal with the UFC in the months after his tenth-round TKO of UFC champion Conor McGregor last August, 'Money' finally confirmed it just wasn't going to happen, yet he seems to be teasing it anyway.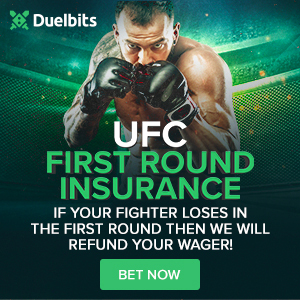 Today, Mayweather posted a video on Instagram of him stepping into an MMA cage and taking a few steps – not exactly official training, but a solid troll nonetheless. Check it out:
https://www.instagram.com/p/BelXxBugfW9/?taken-by=floydmayweather
No matter what the intention of this post was, and it was most likely just to keep the 'retired' boxer's name at the front of combat sports, it remains highly unlikely if not guaranteed that he never sets foot in the octagon or any other MMA cage.
Mayweather has made a career out of only accepting matches where the advantages were all in his camp, and he's obviously been very successful at that.
Fighting in the UFC would be the exact opposite of how he's done business his entire career, but it cannot be denied that a Mayweather vs. McGregor match-up in the octagon would be one of the biggest combat sports spectacles of all-time – if not the biggest.
Just don't count on it, fans.