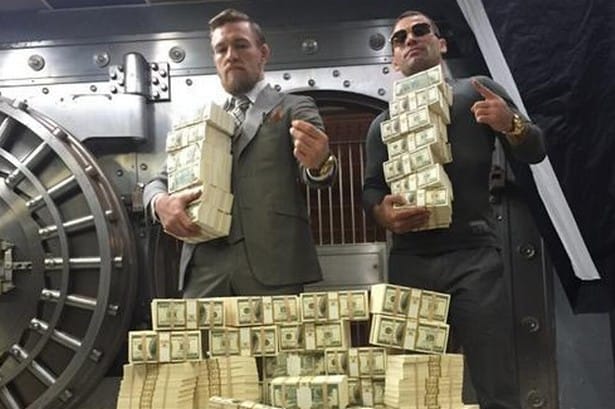 UFC featherweight champion Jose Aldo will finally face Conor McGregor for the unified title on December 12th, to round off what will have been a year of hype by the time they eventually collide. McGregor, a relative unknown just two years ago, defeated Aldo's late replacement Chad Mendes at UFC 189, completing a rise to prominence like no other seen before. 'The Notorious' captured the interim belt that night in Las Vegas, and seems to have made an impression on the odds makers.
The odds have come out for their scheduled showdown, and once again the challenger to the long-standing and only ever UFC featherweight champion is actually the favorite. Multiple sources have McGregor going from -160 to a -200 favorite. Have we ever seen bookies favoring a challenger in such a manner?
You might argue that the interim championship is somewhat influential in this decision, but let's not forget that McGregor was a favorite over Aldo, albeit varying back-and-forth, at points during their UFC 189 hype.
The champion's rib injury did away with his slim favored betting line in the first booking, but there's no injury to impact the odds now it just seems like everyone expects 'The Notorious' to take the belt when the two division toppers tangle.
The fact remains that the interim belt was little more than a selling point for a depleted card on July 11th, in the absence of Jose Aldo Junior, and it is still pretty shocking, or impressive, that the challenger would open in the lead over one of the greatest fighters of all time.
Where will your money be for Jose Aldo vs. Conor McGregor? Try MMA Betting