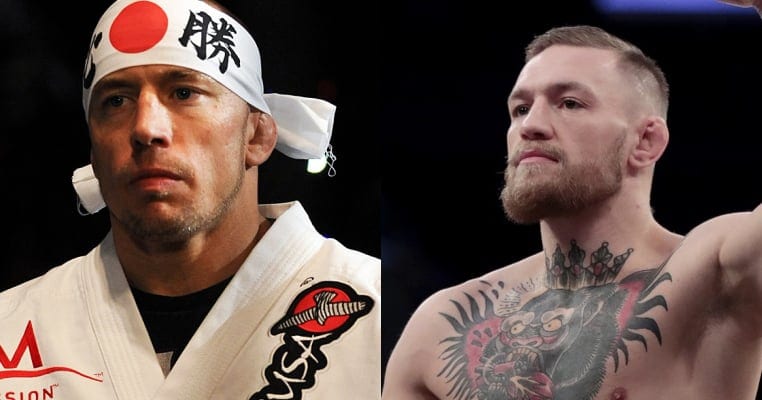 The MMA community is currently anticipating just what Conor McGregor's next move will be.
On a weekend without a UFC or Bellator event, the "Notorious" UFC lightweight champion stoked that fire in a big way earlier this week. Opening up on a variety of options in his interview with Caroline Pearce at "An Evening With Conor McGregor" from Glasgow, McGregor proclaimed it was finally time to defend his title and that he would beat Floyd Mayweather in a rematch in the boxing ring.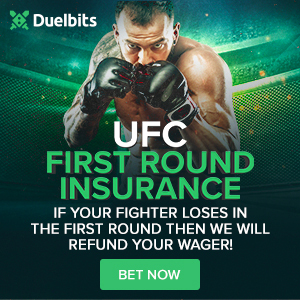 Leaving all the doors open, McGregor also wouldn't rule out his sometimes-discussed match-up with longtime former UFC welterweight champion Georges St-Pierre, who will return to action after nearly four years off when he fights current UFC middleweight champion Michael Bisping for the title in the main event of November 4's UFC 217 from New York City.
So while defending his title is supposedly his top priority (we'll have to wait and see if that holds true), the UFC's only simultaneous two-division champ acknowledged St-Pierre could be a good option down the road. However, it may not matter according to the Irishman, who revealed in his interview (quotes via Peter Carroll of MMA Fighting) that he believes Michael Bisping will 'whoop his a–' when they square off in a month's time:
"It's another money fight, even though he's been retired," he said. "I don't know, I think he's going to get his ass whooped by Bisping. To be honest I think it's a mistake for him to step in at that weight after so long out."
It's definitely another "money fight" for the man who has made that term a reality during his meteoric rise to redefining how an MMA superstar picks his fights, regardless of if you believe it's good or bad for the sport. Wanting only the biggest fights to close out his historic career himself, St-Pierre has been rumored to be planning on calling out "The Notorious" if he does get past Bisping.
Should the brash Irishman accept, or does he have too much on his schedule already?