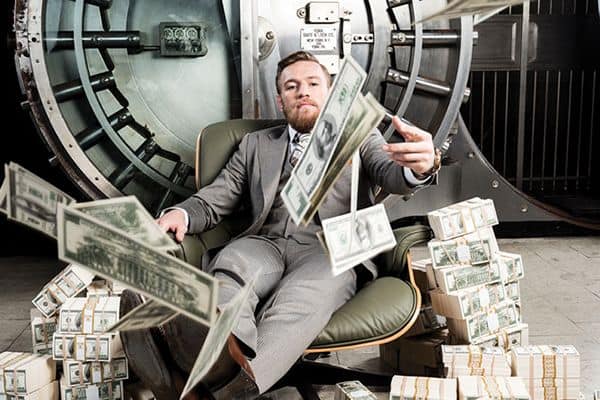 Last year was a good year for Conor McGregor, to say the least.
Having come in at number 85 last year, "The Notorious" made his second appearance on the prestigious Forbes list, this time rocketing up all the way to 24.
2016 was a marquee year for the brash Irishman, who became the first man to simultaneously hold two titles in two separate weight classes after TKOing former lightweight champ Eddie Alvarez at UFC 205.
McGregor made $18 million with $4 million in endorsements last year to make the number 85 spot during his first appearance on the Forbes Highest Paid Athlete list, however he claimed to have made upwards of $40 million.
This year, McGregor earned his spot at number 24 after making $27 million in fight purses and $7 million in endorsements, suggesting that the McGregor money train appears to keep on plowing forward.
Hard to believe when he was on the dole in his native Ireland before being signed to the UFC.
However it will be a difficult task breaking into the list's top three highest paid athletes, with Lionel Messi earning $80 million, LeBron James making $86.2 million and Cristiano Ronaldo a cool $93 million.
If McGregor vs. Mayweather does happen this year as predicted, the Irishman could see himself even closer to the top ten highest paid athletes, considering what he stands to make in doing so.
UFC president Dana White has said McGregor stands to make $75 million if and when the Mayweather boxing bout goes down.
McGregor remains the only athlete to appear on the prestigious list.
If you enjoyed this story, please share it on social media!