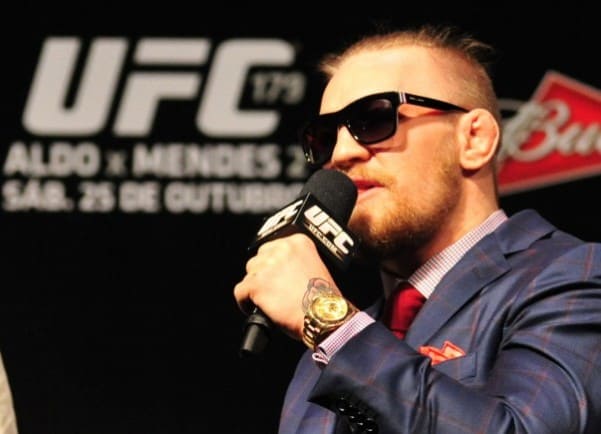 Yesterday (Tues., January 13, 2014) UFC CEO Lorenzo Fertitta ruffled the collective feathers of the MMA community when he ridiculously compared featherweight Conor McGregor to all-time boxing great Muhammad Ali.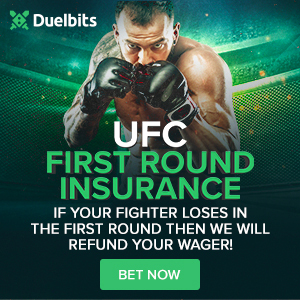 Most (including myself) were quick to jump on Fertitta's back for the reaching comparison, which, for some reason, held "Notorious" in the same light as a transcendent legend after only four fights.
It was a move that was presumably enacted to continue the UFC's media blitz for McGregor's pivotal UFC Fight Night 59 main event against Dennis Siver from Boston this weekend (Sun., January 18, 2014), and it certainly accomplished that goal.
Yet somewhat surprisingly, McGregor wasn't too high on the comparison himself. He addressed Fertitta's flattering words on an interview with ESPN's Sportscenter (courtesy of Zombie Prophet):
According to McGregor, he doesn't feel like he's done anything close to Ali's level of accomplishment. He deemed Ali a special individual while noting that he's merely trying to do his own thing:
""For me, Muhammad Ali is a special individual. He is out on his own and I cannot lay claim to something like that. He changed the cultural landscape of the world. So, Muhammad Ali is a special human being. For people to say that, I am honored. But Ali is a special, special man. I am on my own journey and doing what I do best."
It's a refreshing instance of humility from McGregor, a side that is rarely, if ever, seen during the UFC's endless media blitz promoting his more "Notorious" side. The promotion has understandably chose to focus on bringing out his more brash, trash talk-spewing side to promote the fight, and that's understandable.
But there has been hardly any focus on his opponent Siver, who, as the No 10-ranked featherweight, is certainly not out of the fight. Fertitta spoke up to MMA Junkie to explain that this was by design, as the UFC deliberately centered all of their UFC Fight Night 59 promos on McGregor just to "piss people off":
"It was kind of just a taste, and also we just wanted to get you guys pissed off and riled up," Fertitta said with a smile. "Because we've done it so very few times, it stands out. We did it with Tito Ortiz in the early days. But because we don't do it that often, I think it's worked well. It's got people talking."
Indeed it did work, but it may have also taken even more credit away from a promotion that is quickly losing fans with their double standards and potentially questionable business practices.
Did Fertitta step out of line with his comparison? McGregor's response would suggest that he may have, at least a bit.
The UFC may be trying to make people mad, and that's an interesting business strategy that could possibly pay off in this day and age. We'll find out just how effective it was when UFC Fight Night 59 goes head-to-head with the massive AFC Championship game from Boston this Sunday.
Photo Credit: Jason Silva-USA TODAY Sports