Fighter Compensation To Remain Unchanged In UFC-Reebok Deal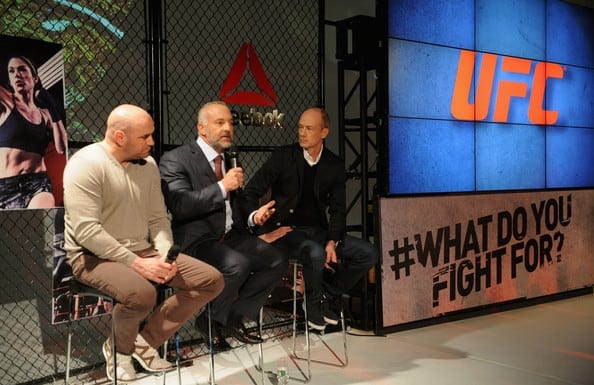 When the Ultimate Fighting Championship (UFC) first announced their uniform deal with Reebok, fighters and fans alike wondered how things would play out. Nate Diaz did not approve from the get-go.
In the beginning, pay structure for the deal relied on rankings. The problem with that was that rankings have always been subjective. Enough complaints from competitors forced the UFC to use tenure to determine Reebok pay.
Despite the change, many fighters have voiced their displeasure. Current number one lightweight contender Donald Cerrone claimed he will lose ,000 per fight because of his placement on the pay scale. Former Strikeforce women's bantamweight champion Miesha Tate said she could lose up to 90 percent of sponsorship money.
Current UFC featherweight champion flat out said this deal is "sh*t."
Some changes are being looked at for the UFC-Reebok deal, but compensation will remain the same. UFC Senior Vice President of Global Consumer Products, Tracey Bleczinksi spoke with MMAJunkie.com:
"We will be reviewing all aspects of the program on an on-going basis, however the current compensation has been laid out for the term of the partnership."
Bleczinksi claims that the UFC has had healthy conversations with its fighters on the deal. She says she believes the sessions have been helpful:
"We have had great discussions with the fighters at the fighter information sessions. At the start of every session, we encouraged the athletes to ask questions, tell us what they think, with no topic being off limits. The conversations have been very robust and informative and have created some updates to the AOP."
The UFC and Reebok hit the ground running on their deal this past Tuesday (June 30, 2015). The uniforms were revealed and all UFC champions aside from Aldo modeled the gear at the "Media Kit" conference. Hilarity then ensued when a few jerseys became riddled with errors.