Jon Anik believes Colby Covington's claim Jon Jones booted him from UFC 295: 'I really do take him at his word'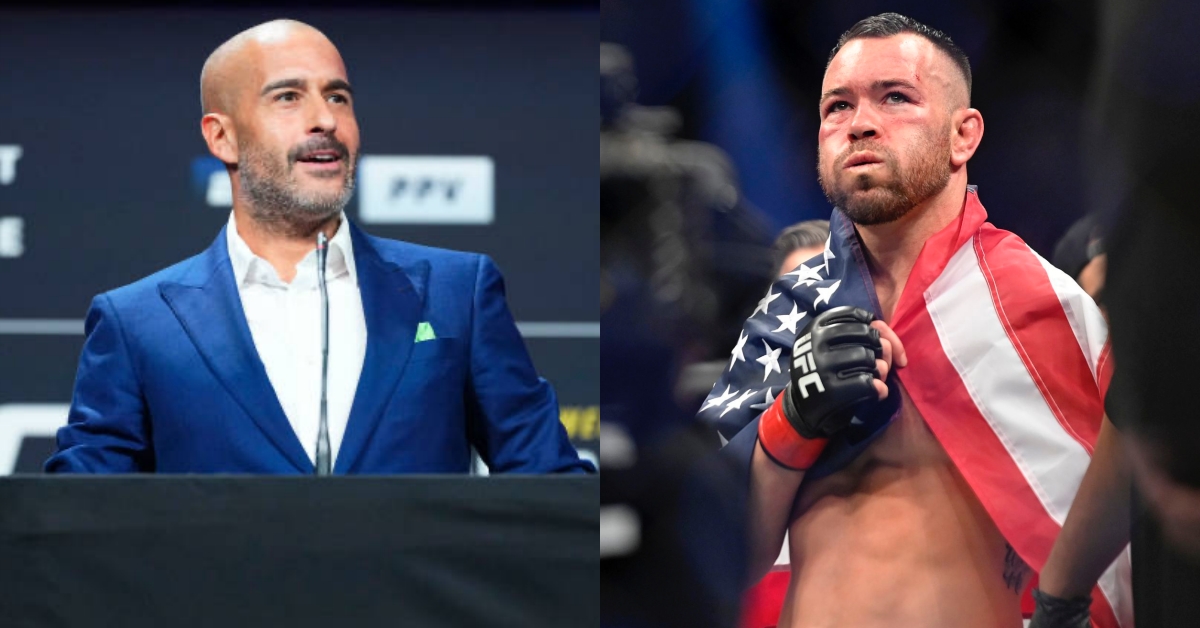 UFC play-by-play lead, Jon Anik claims that he believes the claims from former interim welterweight champion, Colby Covington, that incumbent heavyweight champion and arch-rival, Jon Jones, vetoed his planned inclusion at UFC 295 in November, in a welterweight title fight with Leon Edwards.
Covington, the current number two ranked welterweight contender, has been sidelined from the Octagon since March of last year, defeating arch-rival, the now-retired, Jorge Masvidal in a heated grudge match over the course of five rounds.
And despite his continued absence from the Octagon and period of inactivity, Covington has been pegged to challenge current welterweight titleholder, Edwards for undisputed gold in his return – which was initially planned for Madison Square Garden in November at UFC 295.
However, according to outspoken Clovis native, Covington, he has been forced to rearrange a planned fight with Edwards, claiming former friend turned bitter enemy, Jones – whom headlines the pay-per-view card against Stipe Miocic, asked for his ejection from the card.
Jon Anik tends to side with claims made by Colby Covington
As far as the above-mentioned, Anik is concerned, there could very be some credence to claims from Covington – who also suggested the welterweight bout may be pushed to UFC 296 in December.
"Colby Covington suggested that Jon Jones doesn't want to be on the same card with Colby Covington, so perhaps that's the hold up," Anik told The Schmo during a recent interview ahead of UFC 292. "There have bene rumblings that they [the UFC] want to do Leon Edwards and Colby Covington in Madison Square Garden and now this actually makes some semblance of sense."
"Will they pivot to Belal Muhammad and Leon Edwards at Madison Square Garden? I don't necessarily think they would do that," Anik continued. "I think it's more likely that they would delay Leon and Colby until December, but we'll see, man. I really do take Colby at his word that maybe Jon Jones just doesn't want him anywhere near that press conference in November at Madison Square Garden. But I do believe before the year's out, we need a welterweight championship fight."
Do you believe Colby Covington's latest claims ahead of UFC 295?