Ex-Champion Colby Covington weighs in as surprise backup for UFC 286 title fight in London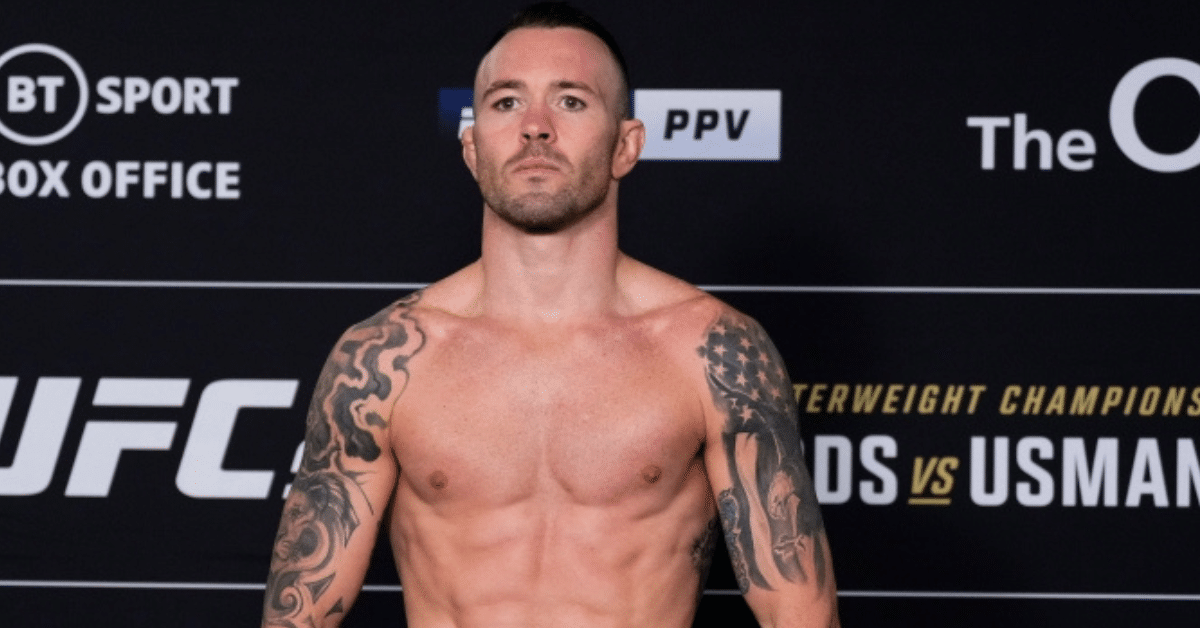 'Chaos' Colby Covington made weight as the UFC 286 backup for the Leon Edwards vs Kamaru Usman UFC welterweight world title battle in London, UK.
The US-born Covington was a surprise guest as the title match backup. This had not been announced before he walked onto the scales in London. If something were to happen to either Leon Edwards or Kamaru Usman, such as a last-minute injury, Colby Covington will step in for the main event matchup.
Colby Covington at UFC 286
All three men made weight, having Colby Covington, Kamaru Usman, and Leon Edwards all made the championship weight at 170 without issue.
The American athlete Covington is a former UFC interim welterweight champion who battled for the undisputed crown twice against Kamaru Usman but came up short in both bouts. Between the three top-ranked welterweights there is no love lost.
After Leon Edward had defeated Nate Diaz in 2021, Covington commented on the win from 'Rocky' and said:
"There's no honor in beating a guy like that, the guy's 10 years past his prime. I could care less, the fans could care less, and obviously, the UFC could care less because that was just a little prelim fight that they put."
Leon Edwards' coach Dave Lovell responded:
"Colby, you little redneck, you can stay furthermore. It's [Leon'] time to talk. It's his time to let these so-called big mouths … Well, I've got news for him now. It's not Leon Scott. Call him 'Sir Leon Scott' from this day on. When we get around to you (Covington), we'll deal with you, mate."
See the UFC 286 weigh-in clips below: