Cody Garbrandt is set to defend his UFC bantamweight title against T.J. Dillashaw at UFC 217 on November 4th in Madison Square Garden in New York City. By looking at the card, there are several titles featured. However, it means that stability for multiple divisions could be at stake as well.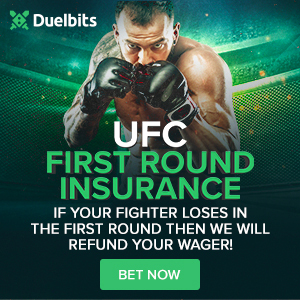 UFC middleweight champion Michael Bisping has already gone on record by teasing the possibility of moving up to light heavyweight to challenge Daniel Cormier should he beat Georges St-Pierre at UFC 217.
Now, Garbrandt's coach has teased that he may be the next champion to move to a different weight division.
Justin Buchholz, the head coach of Team Alpha Male, recently appeared the Five Rounds podcast (transcript courtesy of MMA Fighting) and stated that a win over Dillashaw could lead to Garbrandt dropping down to flyweight to challenge pound-for-pound kingpin Demetrious Johnson.
"For sure, [Cody] can do it right now. He's real big and strong right now, and he's getting bigger, so he's gotta do it right now if he does go down. For sure, [Demetrious Johnson] is a fight that we would love to have but we'll just see about getting his body down to 125 [pounds]."

"I'm confident that can happen. That's nothing. I've seen a lot harder things than that. Cody can make that weight and keep his power and put the weight back on and go back to '35 at this point in his career, while he's young. We know the dangers of switching weight classes and whatnot with Roy Jones Jr., and you can see the stuff with B.J. Penn.

We know what we're doing here. Everything's a science now. You've got to be on top of your game so you can get the correct people and set the right systems in place. We can do it old school so that's why I'm confident with all the new school stuff it'd be even easier."