The top end of the UFC bantamweight division has really come of age in the last few years. The fairy tale story of TJ Dillashaw's victory against Renan Barao at UFC 173 really engaged fans, who had already been paying close attention to Dominick Cruz. Barao was gunning for legendary status when he claimed Cruz's vacated belt, and Dillashaw was a huge underdog when they fought. Then it was 'The Dominator's' turn to overcome huge odds. After a run of harrowing injuries meant Cruz had to give up the belt, he returned to reclaim the title from Dillashaw in January of this year.
Completing one of the greatest career comebacks ever, Cruz then defended the belt against old rival Urijah Faber at UFC 199. All the while Dillashaw's former Alpha Male team mate Cody Garbrandt was gaining steam. 'No Love' is now 10-0, five wins deep in to his UFC career including a brutal knockout over Thomas Almeida. After Dillashaw split from TAM to join Duane Ludwig in Colorado, a triangle of beef was formed. Following his quick finish against Takeya Mizugaki, Garbrandt continued his tirades towards 'The Dominator,' but he isn't quite done with TJ either.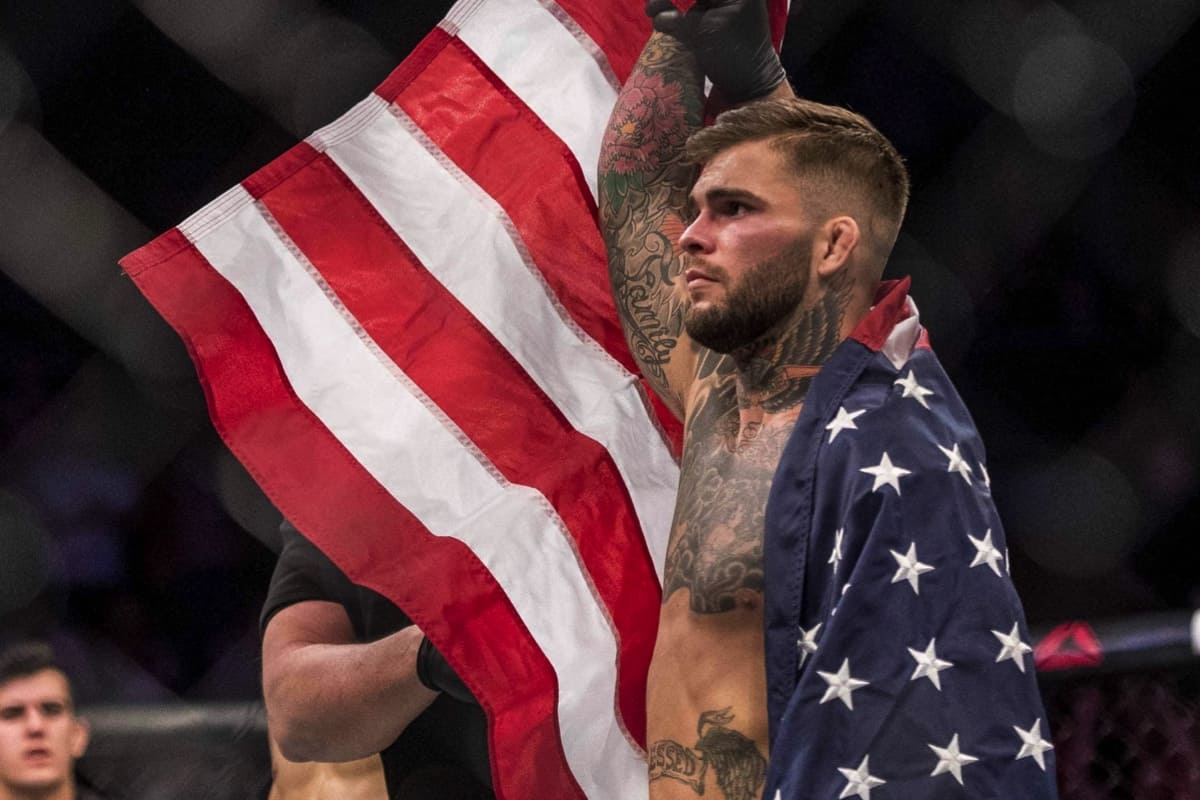 No Love
Cody Garbrandt has certainly been living up to his nickname lately. As well as starching his opponents with ruthless precision inside the octagon, 'No Love' has been taking aiming at the champions current and former. A growing feud between himself and Dominick Cruz will probably lead to an entertaining title fight, but Garbrandt is still involved in banter with TJ Dillashaw too.
This Instagram post by 'The Viper' emerged yesterday, as he offers Dominick Cruz a $100K bet on their next fight. Never one to sleep on an opportunity, Garbrandt dropped the USADA bomb on his old teammate in the comments section. Check it out: