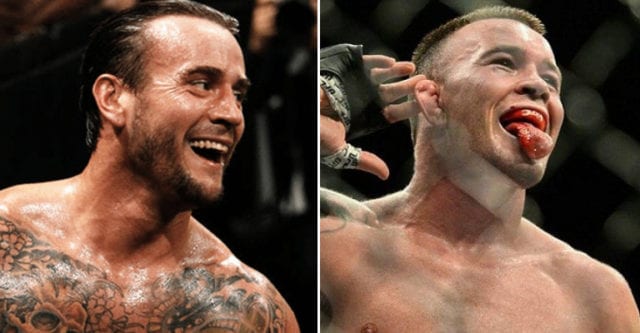 Former WWE champion CM Punk will make his return to mixed martial arts after nearly two years off when he meets Mike Jackson on the main card of tonight's (Sat., June 9, 2018) UFC 225 from the United Center in Chicago, Illinois.
After a failed debut against Mickey Gall at September 2016's UFC 203, Punk returned to the gym to hone his craft to the point he was competitive in MMA, and in that time, he's noticed an obvious trend in the sport that he believes mirrors his old profession of pro-wrestling – whether it's for better or worse.
That's the fad of over-the-top trash talk at the forefront of the UFC, a trend Punk believes that was brought to prominence by Conor McGregor and is attempting to be mimicked by current interim UFC welterweight title challenger Colby Covington, who has called out just about every name that has anything remotely to do with the UFC of late.
But that doesn't necessarily mean it's working for Covington.
During a UFC 225 media day this week (via MMA Fighting), Punk said that "Chaos'" brand of trash talk isn't translating so well into today even if it worked for some big names in pro-wrestling in the 1980s:
"You don't gotta yell. You don't gotta scream. Just because Hogan did it in '84 doesn't mean you've gotta do it."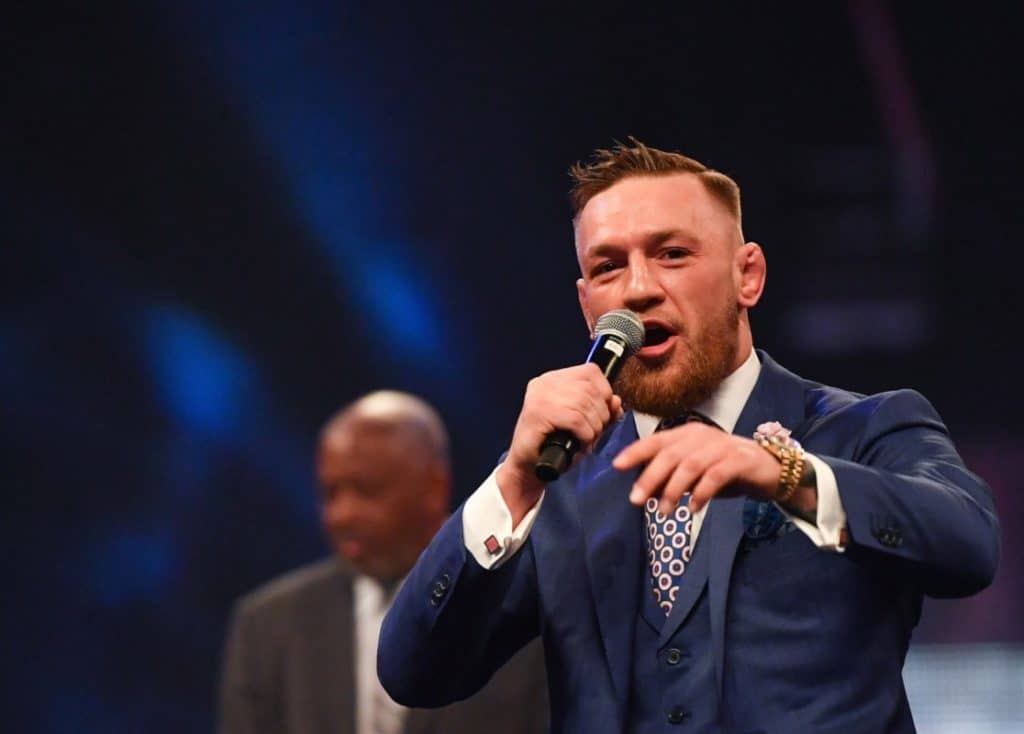 Punk insists McGregor is able to boost anticipation for his fights into the stratosphere because he's a special talent and it's genuine in his eyes.
But from Covington, Punk believes the smack talk seems forced and is therefore ineffective:
"I don't really don't think it's effective any more," Punk said. "I think you can group it into the umbrella Conor [McGregor] effect. But Conor is a different guy. Conor is a special guy. So Conor can do and say things and get away from them, whereas personally I don't think a lot of other people can. Conor doesn't honestly feel like to me like he's playing a part. Conor is Conor."
Punk is far from the first person to suggest Covington's brash, offensive brand of smack talk is simply disgusting, but it almost certainly got him a title fight against Rafael dos Anjos tonight, something his recent body of work in the UFC, although impressive, most likely would not have gotten him.
There's no doubting that his style of self-promotion worked in pro-wrestling, especially for the villains in the scripted man-drama, and based on how many boos Covington is getting everywhere he goes, it's also working in MMA.
We'll just have to wait and see how that translates into box office success in Chicago.