Ciryl Gane believes Ex-UFC champion Francis Ngannou will defeat Tyson Fury: 'Everything is possible'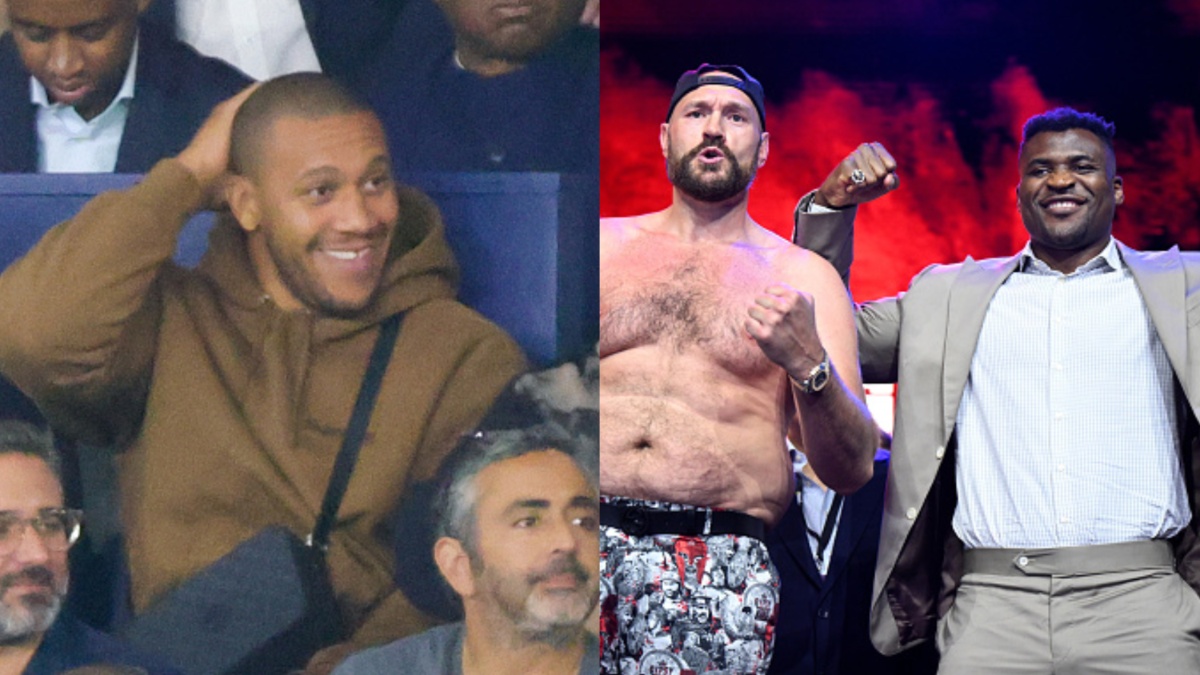 The French heavyweight phenom Ciryl Gane is optimistic that his former training partner and opponent Francis Ngannou has what it takes to defeat Tyson Fury on the 28th of October.
The fight between Ngannou and Fury is rapidly approaching, and with that: we see Ngannou have a chance of being the first man to hold a victory over Fury in a professional boxing match. The power that Ngannou holds in his hands is just as powerful if not more so than that of a Deontay Wilder, and Gane is not underestimating that aspect of his former opponents' game. That's not to say that the only path to victory for Ngannou is a knockout or count-out, but honestly; nobody is really expecting the technicality of the two fighters' game to be anywhere near the same level.
Ngannou could very well win on the judges' scorecards, but such a thing would surely have to occur due to points won via knockdowns, people would assume. The true fact is, nobody really knows what will happen when Fury and Ngannou meet in the ring. The large majority are fully expecting Tyson Fury to waltz his way to the end zone, but Ciryl Gane is comfortable going against the grain.
Ciryl Gane calls for Francis Ngannou to defeat Tyson Fury
"On paper, I'm going to say Tyson Fury," Ciryl Gane began, speaking to Ariel Helwani on The MMA Hour (H/T MMA Fighting). "…But everybody knows the power of Francis, and everything is possible during the fight, so you never know."
"…For this fight, I'm going to be behind Francis… to create the surprise," Gane continued. "It'd be really crazy, and everything is possible. You see in (Floyd) Mayweather vs. Conor McGregor, (McGregor) did very well. He did very well."
That fight between Mayweather and McGregor broke major ground between MMA and Boxing and paved the way for super fights just like Ngannou and Fury. However, this fight between 'The Predator' and 'The Gypsy King' might have been postponed for too long now. The talks about a potential fight between the two began occurring years before it was really solidified. Outside factors played a part in this, such as Ngannou being bound by the UFC and their stipulations regarding a super fight; but still. The fight between Ngannou and Fury is not as big compared to what many believe it could have been.
However, if the former UFC heavyweight champion Francis Ngannou could manage to come away with a victory over Fury, it would probably go down as one of the most insane moments of all time in the combat sports realm. The fight would go from being just another sideshow to the most legendary moment to occur in recent memory. It would pave the way for a rematch that would likely do outrageous numbers, but Ngannou would have to do the unthinkable and dethrone Tyson Fury first.
"You never know," Ciryl Gane continued, speaking to Helwani. "I don't know how much time he trained for this fight — I'm talking about Francis — but he can surprise the people, and it was his dream when he started. When he came to France, it was his dream to be a boxer and not an MMA fighter. So, maybe? We never know."
"(Ngannou) is still dangerous, he has big power. But yeah, on paper, Tyson Fury (should win), but maybe we're going to have a big surprise. We will see."
What do you think about Ciryl Gane's opinion on this fight?