Coach raises concerns about Chris Weidman's return at UFC 292: 'I'm a little nervous about the leg'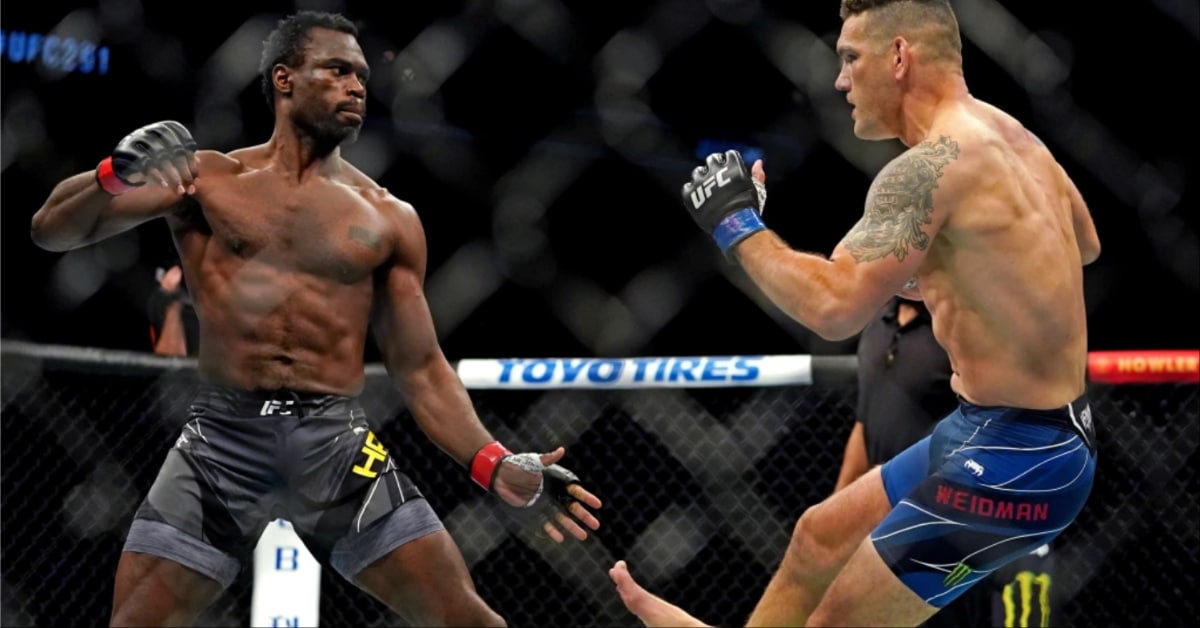 Former middleweight champion, Chris Weidman will make his first Octagon walk in over two years at UFC 292, after suffering a catastrophic leg injury back in 2021. And the Baldwin native's head coach, Ray Longo, has admitted he's apprehensive over the possibility of the former titleholder suffering another leg injury.
Weidman, a former undisputed middleweight champion under the banner of the promotion, has been sidelined since he featured on the main card of UFC 261 back in April 2021, where he suffered a gruesome compound fracture of his right tibia and fibula inside the opening minute of his rematch with the now-retired, Uriah Hall.
Slated to make his return to competition this weekend at the TD Garden, Weidman will take on promotional veteran, Brad Tavares in his first outing since suffering his grisly leg fracture. 
Ray Longo addresses the condition of Chris Weidman's leg ahead of UFC 292
However, Weidman's coach, Longo has raised some concerns regarding the integrity of his student's leg, fearing that a potential injury could occur.
"I'm a little nervous," Ray Longo told CBS Sports. "I'm nervous about the injury, because if he (Chris Weidman) fights the fight he wants to fight – he told Ariel Helwani he's gonna kick the guy (Brad Tavares) as hard as he can, and he might. I'll get over it, but I think I'm a little nervous about the leg. It would kill me if he hurt that leg again."
"Supposedly, it's a bionic leg now," Longo explained. "He threw it in the gym, but didn't go shin to shin, it was on the heavy bag but he was whipping it. He was a vicious leg kicker back in the day, never really got to show it too much in the UFC, but he dropped a lot of guys in the gym with leg kicks back in the day. I'd be lying if I said I wasn't nervous, that's the only thing I'm nervous about." 
Are you nervous ahead of Chris Weidman's return at UFC 292 in Boston?