Chan Sung Jung's comeback run has been hit with a significant and unfortunate roadblock.
Recently it was announced that "The Korean Zombie" will no longer fight Ricardo Lamas on July 29th as planned, due to a knee injury. Well, now Jung has revealed the extent of the injury, and the news isn't good.
The popular, South Korean fighter recently reported on Instagram that he's blown both his ACL and MCL, via the pic below: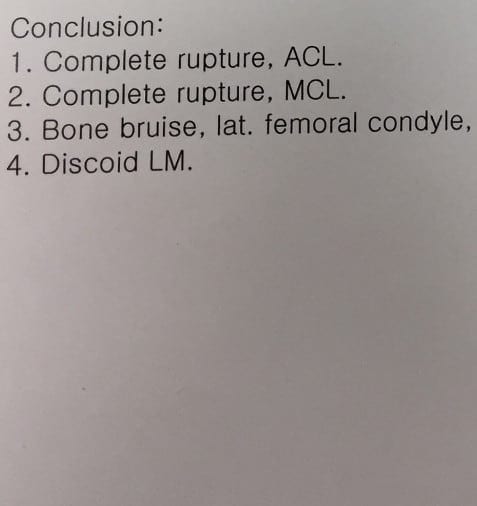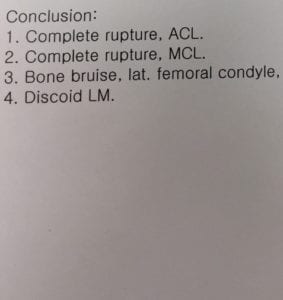 Here is what Jung had to say about the unfortunate setback (translation via Google Translate):
I am a person who can do this kind of thing at any time. I have hurt countless colleagues. So I do not blame the friend who hurt me. I know that I am not good enough. I learn a lot. And again, I realized that there are a lot of people waiting for my game. Sorry. I will get stronger and come back.
Now, this is terrible news for any fighter, but when you consider "TKZ" has only fought once since 2013, it's downright disastrous.
During Jung's 2013 scrap with then, featherweight champ Jose Aldo, he injured his shoulder and required surgery. Then, Jung entered the South Korean military to complete his two years of mandatory service. The noted finisher finally returned to the Octagon in February, and took out fellow contender Dennis Bermudez in the opening round.
So, here's hoping that Jung has a speed recovery, and that we'll see the 30 year-old back in the Octagon, sooner than later.