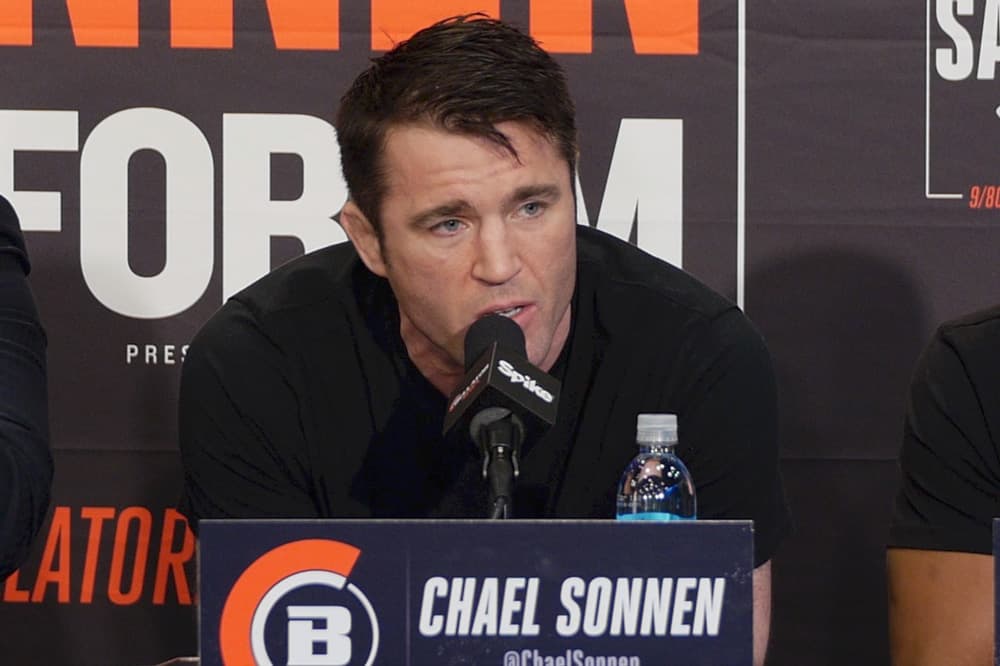 Chael Sonnen sees a big red flag in the plans for boxing legend Floyd Mayweather as he is supposedly set to fight in RIZIN. The former UFC and Bellator MMA title contender is never afraid to speak his mind. He's been doing just that about this fight involving one of the biggest names in the boxing game.
Tenshin Nasukawa might fight Boxing Legend Floyd Mayweather Jr. on December 31st at Rizin 14. After Mayweather backed out of the fight, he has since said that the fight is on.
Sonnen recently posted a video on his official YouTube channel where he compared the pro wrestling scandal, "Montreal Screwjob," to this fight. He thinks that Mayweather should be very careful not to be screwed over by RIZIN in this fight.
"There is a chance the promoters have sold him on the idea.," Sonnen said (H/T to MMANews). "Even put it in the contract, 'hey this is an exhibition. This is just for fun and you're gonna come in and move around with this guy.'
Chael Sonnen Has A Warning For Floyd
Sonnen brought up how Floyd may think that this is just an exhibition. But when it comes fight night, Mayweather will learn the hard way.
"When he gets to Japan where he does not have a commission. He is quickly going to find out the other guy has not been told that. The other guy is coming out to fight. The other guy is coming out to try to win and knock him out. Fine, Floyd will adjust on the fly."
However, the current Bellator star isn't worried as he thinks Mayweather will adjust to it. The only problem with this fight is the potential outcome.
"What I would remind you and Floyd about is if he thinks even if he has a legally written contract that it's going to be an exhibition meaning at the end of three rounds. Or at the end of nine minutes they're going to smile and hug and walk away. He's wrong."
How To Avoid Such An Issue
That outcome could be the fact that the judges might give the rising prospect the win should it go the distance. Thus, Mayweather must win this fight by a finish.

"They will 100 percent announce a winner that night no matter what they have told Floyd. At the end of this contest if Floyd does not get the jump on this guy for the better part of three rounds. They will raise the other guy's hand."