Chael Sonnen shares bizarre catfishing story involving PFL fighter Aspen Ladd: 'They referenced Laspen Add'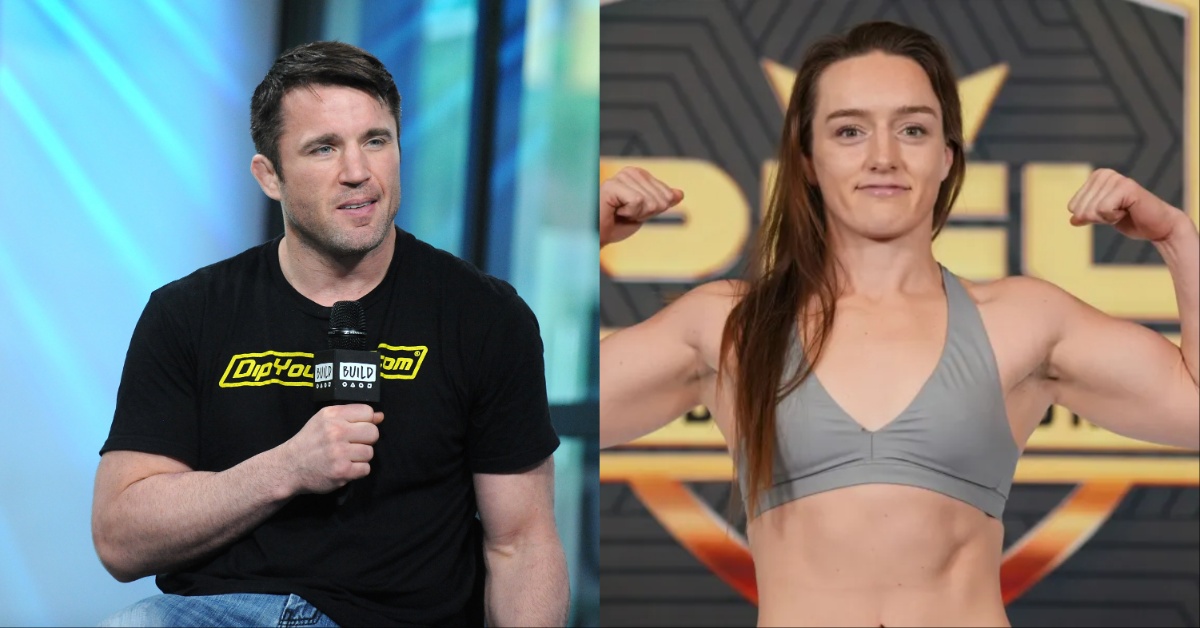 Former UFC title challenger, Chael Sonnen reveals bizarre catfishing story involving PFL's Aspen Ladd.
Throughout Sonnen's time in the MMA world, he has bene known to entertain in and outside of the cage and is widely regarded as one of the bets talkers the sport has seen. A natural and witty story teller, Sonnen has used his skills to grow his YouTube channel to over 1.1 million subscribers where he posts regular content.
Making an appearance on the MMA hour, Sonnen this time shared a odd tale in which is says he was catfished by Ladd.
"I get a long DM, and it was very clear that this was a copy and paste," Sonnen began. "And somewhere in there they made the mistake of referencing Laspen Add, which is not Aspen Ladd, which is not how you would speak. Right? I'm not going to send you a message and go, 'Chael Sonnen will be on the such and such.' I would say, 'Me, I.' (H/T MMAFighting)
"So I had them. I had them. I called them out on it. I said, 'Hey, WTF. This is a copy and paste, for one, which changes everything.' Right? And the gal was like, 'Oh my God! Yeah, you're right. I'm not [Ladd]. I thought you knew that. I'm not Aspen Ladd. Here's who I am.'
"It was Aspen Ladd's account, but she had what the kids call a publicist," said Sonnen.
After five years with the promotion, Ladd parted ways with the UFC in 2022 and would sign with the PFL, going 2-1 with the promotion. Most recently she defeated Karolina Sobek via a second round submission last month in Atlanta, Georgia.
What is your favrioute Chael Sonnen Story of all-time?