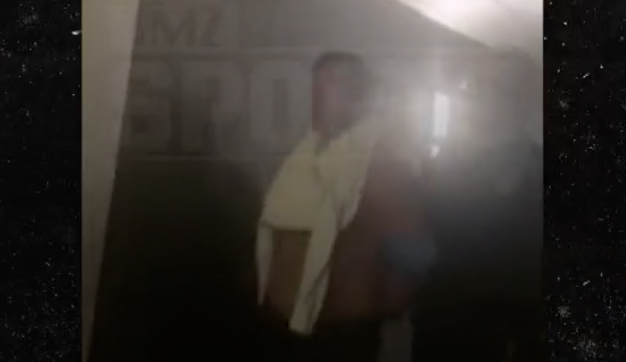 Chael Sonnen found himself in hot water yesterday.
The former UFC and Bellator fighter was arrested Saturday after a brawl at a luxury hotel. As per TMZ — who caught footage of Sonnen being arrested — he was charged with five misdemeanor battery citations.
You can watch it below:
"A witness tells us she saw Sonnen banging on the door of a hotel room at the Four Seasons around 7 PM Saturday night," TMZ added. "The witness says a couple walked by and a physical altercation broke out — the reason why is unclear.
"Sonnen, 6'1″, 200-ish lb. former fighter was easily handling the man, according to the witness."
Jon Jones Reacts To Chael Sonnen Arrest
Of course, one person who most would think would have found the most joy from this news is Sonnen's longtime rival Jon Jones.
Jones has been on the wrong side of the law for many years and was most recently arrested in September on charges of domestic battery which have since been dropped.
Sonnen has never been one to shy away from criticizing Jones, but the former light heavyweight king decided to not kick a man when he was down.
That said, he still did so in a subtle way.
"Chael Sonnen, I'm not gonna sit here and celebrate you getting battery charges against a female last night. That would make me like you, and I'm nothing like you. Instead I will wish your family well, I wish the victims family well"
"It's funny how the people who criticize and judge you the most have some of the nastiest things in their closet. Let he who is without sin cast the first stone. You'll get no stones from me. Good luck."