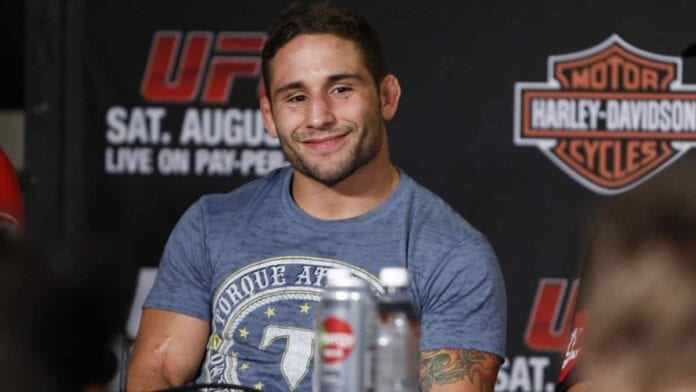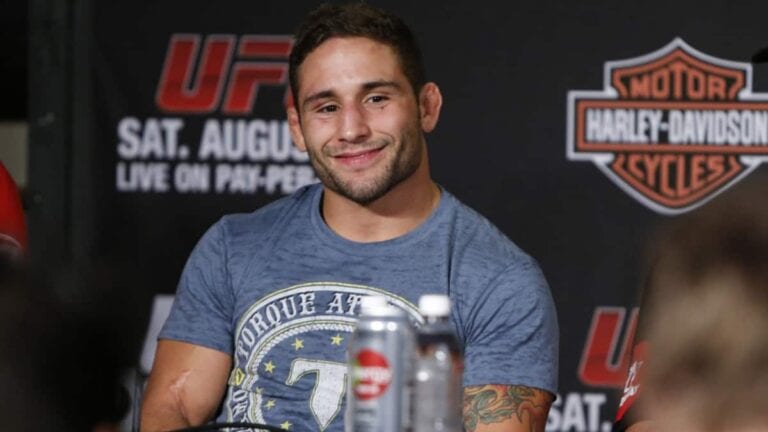 UFC 189 is almost here, as the blockbuster event is set to go down this Saturday (July 11, 2015) from the MGM Grand in Las Vegas, Nevada. The card has been one of the most promoted and hyped in mixed martial arts (MMA) history, and despite losing Jose Aldo in the main event, the hype has continued around the interim title bout between the "Notorious" Conor McGregor and late replacement Chad "Money" Mendes.
For McGregor, the hype is normal. In just a short time, he has become one of the biggest stars in UFC history due to his brash, and outspoken trash talk, and is basically a hype machine.
For Mendes, it doesn't mean much. The Team Alpha Male standout spoke with MMAFighting yesterday (July 8, 2015), saying that this fight is just like any fight, and he's lucky he didn't have to deal with a full camp's worth of trash talk, but he feels good and is ready to whoop McGregor:
"Honestly, right now I feel damn good," Mendes said Wednesday.
"This is a fight to me that has a lot of hype around it. But this is a fight just like any other fight and that's how I'm trying to treat it. I'm being focused. I know this guy is going to talk all kinds of trash. For me, I didn't have to listen to all this s–t through an entire training camp. I get to come in here fresh and just get in there and whoop this dude up. I'm sitting in a good spot."
Due to his triumphant rise to stardom, the "Notorious" one has been able to rack in boatloads of cash, and although Mendes loves the money also, he is happy to let McGregor think about the money. "Money" himself noted that while the Irishmen's mind is on the dollar signs, his will be on smashing McGregor:
"I think that's just another way for Conor to build this fight up," Mendes said. "It is what it is. "I know the guy loves money. I love money. Money is always on our minds. If that's something he wants to focus on, let him focus on that while I'm beating a hole in his face."
Although Aldo vs. McGregor was being billed as one of the biggest fights in history, many fans are still extremely excited for this weekend's event, as many believe that Mendes will offer up a stronger challenge to McGregor.
McGregor has been highly criticized for not facing an elite wrestler, and in Mendes that's exactly what you get. However, some have also talked about the "Notorious" one's massive reach advantage, something that may provide problems for "Money".
At the end of the day, "Money" is confident that he will be able to get inside and hit McGregor. The former title challenger believes that he matches up very well against the Irish sensation, and he feels a finish coming:
"He's the type of fighter, he loves to stand and strike. He's got long distance, but the thing is he gets hit a lot in fights," Mendes said. "He drops his hands, he kind of gets lazy in there at times. When you get a guy like that that's taller than me, that's where I lay the hammer down on these dudes.
"His style is perfect for me. I'm athletic. I'm more athletic than he is. I finish fights. I have power, speed. You guys are in for a treat, I believe. So stay tuned."

How do you picture this one playing out?