One of the most exciting UFC welterweights on the roster returns to action this weekend. Top five ranked former interim champion Carlos Condit will face Demian Maia in the UFC on FOX 21 main event. Vancouver, British Colombia in Canada will host the festivities as Condit looks to take one last run at the title. 'NBK' has come so close to getting UFC gold and his last fight could have gone either way. Condit's five round war with Robbie Lawler at UFC 195 was tough to score, and many had 'The Natural Born Killer' winning on their scorecards.
'Ruthless' came away with the win, and Condit has pondered retirement in the time since. Nearly nine months on and Condit will face the toughest available challenge in the division. It wasn't that long ago that Nick Diaz was that challenge. 'NBK' faced the older Diaz brother in the UFC 143 main event, winning the interim championship after a classic five round battle.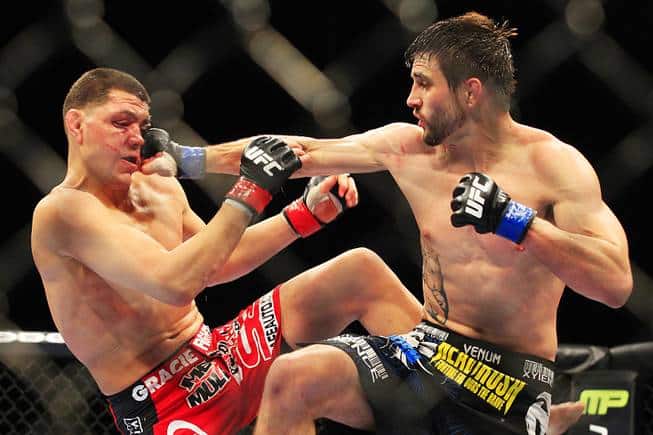 Condit's Take on UFC 202
Carlos Condit received some negative feedback from Nick Diaz's fans after their fight. Similarly, Conor McGregor was recently accused of 'running' from Nate Diaz at UFC 202. In anticipation of his return at UFC on FOX 21, Condit spoke with MMAFighting to dissect McGregor's performance.
"Nate and Nick are like zombies. They just come forward, and you just have to make space. Where they really excel is in that close range boxing. It was kind of a bummer to see Conor gas that quickly, but on the other hand you've got to do what you can to win. Other people who have fought Nate have done a similar thing. Look at Josh Thompson, he wasn't gassed when he was doing it, but he made space and got back to the centre of the cage. You don't want to be caught against the cage with those guys, you just don't. A lot of criticism could be made from the outside but when you're in there you gotta do what the f*ck you gotta do to win."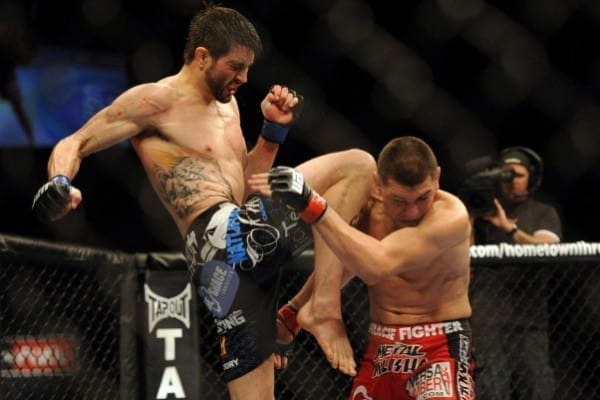 Do What You Gotta Do
Talking of the necessities of victory, Carlos Condit needs to keep the fight standing against Demian Maia. It will be interesting to see how 'NBK' deals with such a submission-based fighter at UFC on FOX 21. Following nine months off, will Condit still have that urge to conquer? If so, it could be a short and brutal night for Maia.