Ex-WBC champion Carl Froch issues chilling message to Jake Paul: 'I'll send you into f*cking orbit'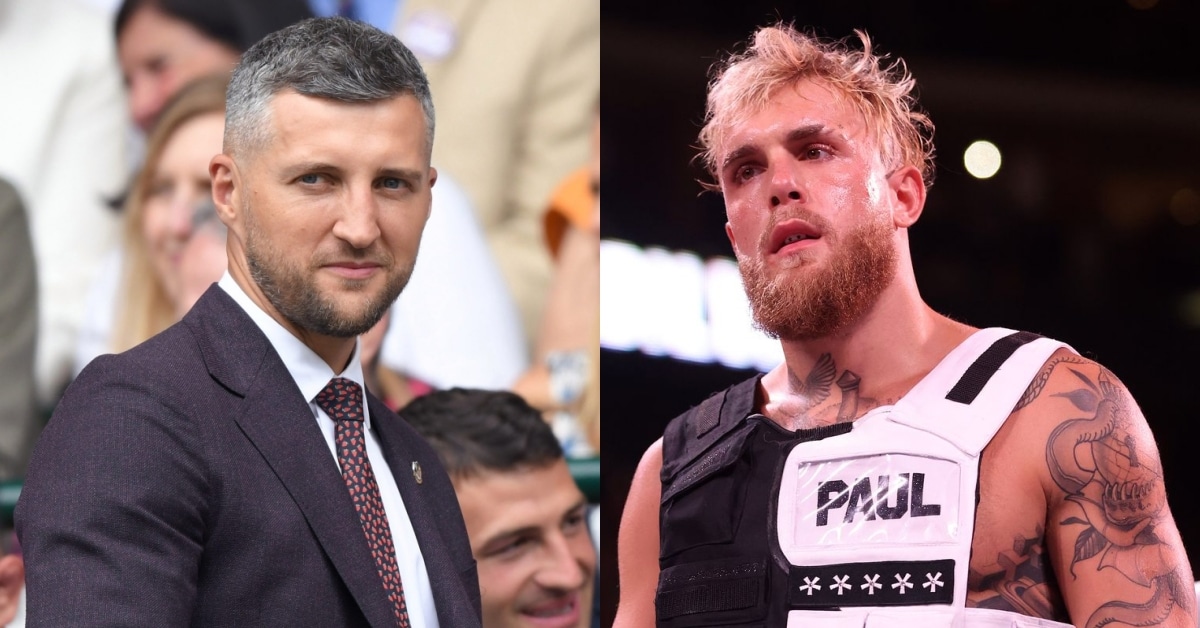 Former WBC super middleweight champion, Carl Froch has issued a chilling warning to the undefeated, Jake Paul – offering to fight the Ohio native and promises to send him into "f*cking orbit".
Froch, who defeated Jean Pascal to clinch the undisputed WBC super middleweight crown back in 2008, capped his gold laden career in the midst of a five fight winning run.
Securing a unanimous decision victory over Mikkel Kessler, Froch would improve to 33-2 as a professional with back-to-back wins over Georges Groves in WBA middleweight title fights before retiring in 2014.
Carl Froch addresses potential fight with Jake Paul
Finding himself on the radar of the unbeaten 6-0 Paul this weekend, ahead of the farmer's fight against Tommy Fury in Saudi Arabia, Froch offered to fight Paul should he dispatch the Manchester native.
"Jake Paul called me out on his social media, apparently, he wants to fight me, Carl Froch posted on his Twitter. "Listen, just in case you didn't know, my last fight was at Wembley Stadium in front of 80,000 fans."
I won't be fighting the mixed martial arts legend, Anderson Silva on your undercard, I've got too much respect for him," Froch said. "And your punch when you boxed him – did that even land? Very dubious."
"Anyway, you've got a job to do against Tommy Fury. If by some miracle you manage to beat Tommy Fury, then I'll listen to you, have a little chat with you, see what garbage comes out of your mouth,…" Froch explained. 'But until then, don't talk about me in the same league as you."
"I'm a four time world champion – two WBC titles here," Froch continued. "You'll never, ever have one of them. You're not good enough. You're not a professional fighter. You're a performing clown. So keep my name out of your mouth until you've done something in the game."
"I think this [Sunday] your world ends," Carl Froch said. "But if it doesn't, and you are stupid enough to take a fight with me, when this right hand lands in your chin, it will put you into f*cking orbit and knock that stupid barnet off the top of your head." (Transcribed by Boxing Social)