Former UFC heavyweight champion Cain Velasquez has suffered yet another career hindering injury, and can no longer fight at UFC 196…
It's not looking good for the ex-heavyweight champion Cain Velasquez. The AKA (American Kickboxing Academy) wrestler and former UFC king has not managed to hold together a steady UFC run since 2010, after a number of injuries and surgeries have seen him fight less than once a year on average. His rematch with Fabricio Werdum at UFC 196 would've given the proud Mexican a shot at a rare third stint as UFC champion, but alas the bad news has been confirmed by UFC president Dana White on Twitter.
Cain Velasquez can no longer compete, and has dropped out of the running for UFC 196.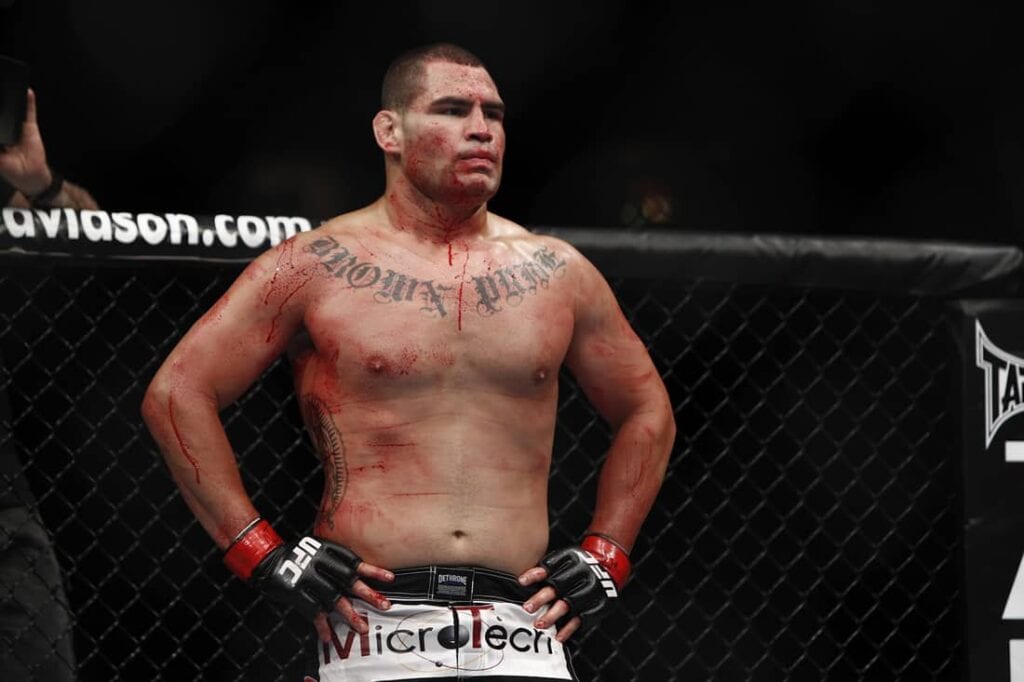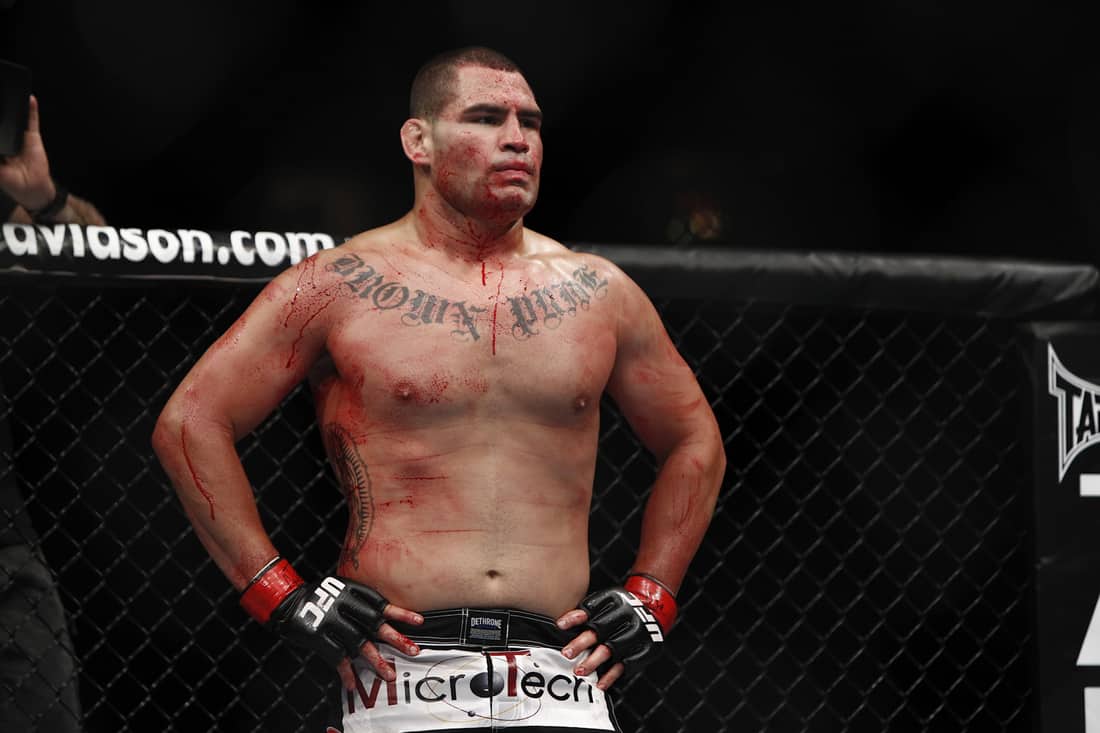 Cain Velasquez is out with a back injury. Stipe vs Werdum for the heavyweight championship February 6th. pic.twitter.com/vPRJYJvOjL

— Dana White (@danawhite) January 24, 2016
Here's what the former champ had to say in a heartfelt apology to his fans and Werdum on Facebook:
Of course the UFC had little option but to implant Stipe Miocic in Velasquez's place after his impressive knockout of Andrei Arlovski at UFC 195. The big Croatian also scared the living daylights out of Dana White by screaming at the UFC president who sat octagon side as he dispatched 'The Pitbull.' In Fabricio Werdum though, Miocic faces a complete fighter who has only just started to realise his full potential.
Although the loss of Velasquez will not help the already under hyped UFC 196 card, it's a feel good story for Stipe and his fans who felt he should have been fighting 'Vai Cavalo' next anyway. So with Cain Velasquez injured, again, it's time to start looking, again, at his training methods. AKA's 'stone age' training and brutal sparring sessions have been a hot topic in the past, but we're yet to hear exactly how Cain injured his back, although it's likely to come out sooner rather than later.
Stay tuned to LowKick MMA for more updates as they come in.