Cain Velasquez Brings a Little Bit of Bad-Ass to Latin Grammy Awards, Rothwell to Face Cro Cop in Australia?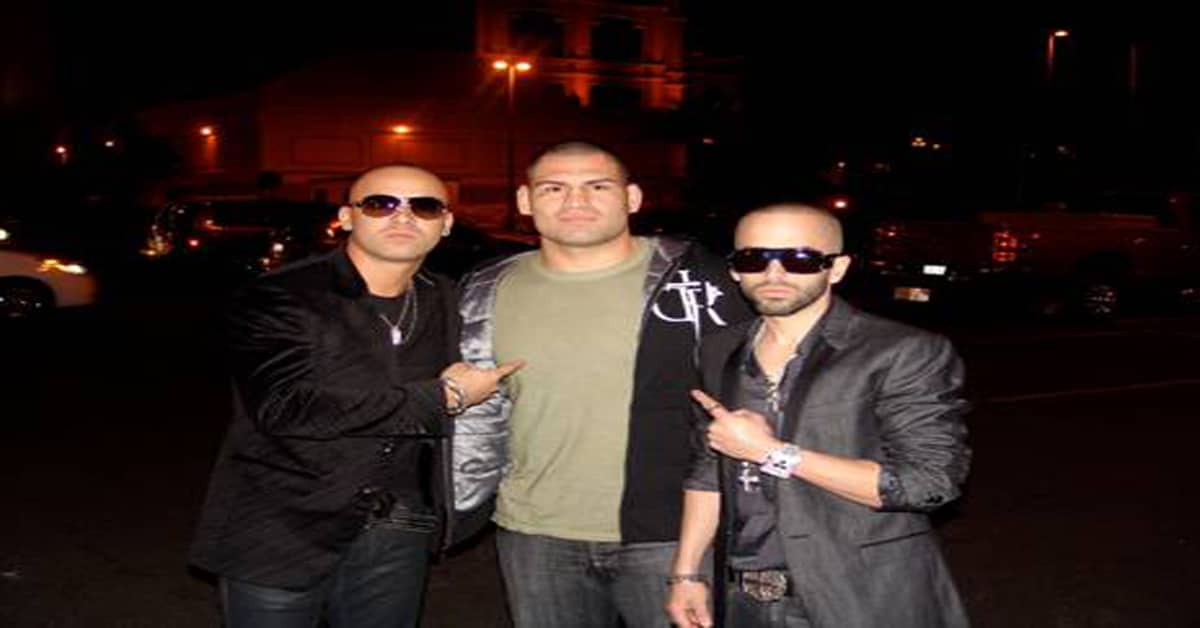 As part of their effort to make Cain Velasquez the MMA ambassador to the Hispanic community that Roger Huerta never quite became, the UFC sent out a press release today touting Velasquez's appearance at tonight's Latin Grammy Awards (8 pm EST on Univision).  Velasquez also filmed a short video segment with Puerto Rican reggaeton duo Wisin & Yandel (I had to do some googling to confirm that these are actual musical artists; the story checks out) that will lead off the broadcast.  So if you don't want to watch the whole thing, but you want to see Cain riding around in a Porsche with the two slicksters in the above photo, you can get in and get out even if you have no idea what's being said (hint: they're probably all talking about you, and you have no idea).
In related news, recent Velasquez-victim Ben Rothwell is rumored to be taking on Mirko "Cro Cop" Filipovic at the UFC's inaugural event in Australia on February 21.  We know, we know, didn't Cro Cop retire because he didn't have the game in him no more?  Turns out he wants another trip through the meat grinder, and Rothwell would be a pretty perfect opponent to give him one.  Both guys are fond of kicking and punching people, and both still need to prove themselves in the UFC.  And what the hell, the Australians have behaved themselves lately, so they deserve a little Rothwell-Cro Cop action.  We have to forgive those poor bastards for Men at Work some time.  They suffered just as much as we did.