Ex-UFC champion Cain Velasquez sees attempted murder trial date delayed for third time, rescheduled for August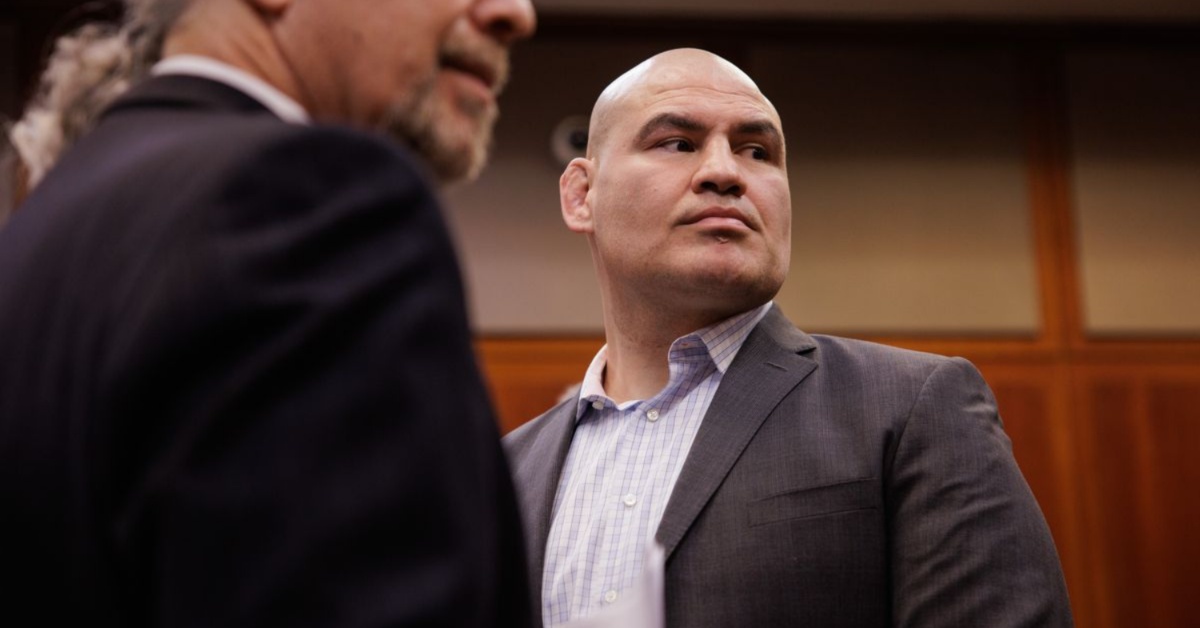 Cain Velasquez has been granted another requested delay for his attempted murder trial.
Judge Panteha Saban granted the request made by Velasquez's attorney Renee Hessling on Wednesday, pushing the anticipated trial date out to August 2. This is the third time the trial has been pushed back thus far.
Cain Velasquez, 40, is facing multiple charges after allegedly engaging another vehicle in an 11-mile-long high-speed chase in February 2022. The former UFC heavyweight champion allegedly fired multiple rounds from a .40 caliber handgun at the other vehicle carrying Harry Goularte, the man accused of molesting Velasquez's son at a daycare facility operated by his mother, Patty Goularte.
During the incident, Goularte's stepfather Paul Bender was reportedly struck in the arm by a bullet. His injuries were non-life threatening.
Cain Velasquez was arrested shortly after and remained in jail for eight months after multiple requests for release on the condition of house arrest were denied. Finally, Judge Arthur Bocanegra granted Velasquez's release in November on a $1 million bond. Since then, Velasquez has been permitted to appear at professional wrestling events while he awaits trial.
Harry Goularte and Family Face a Civil Suit For the Alleged Sexual Assault of Cain Velasquez's Son
In June, a civil suit was filed against alleged child molester Harry Goularte as well as his business, Certified Custom Concrete, his mother Patricia Goularte, and her business, Patty's Childcare, and his stepfather Paul Bender. All parties reportedly face a series of allegations as it pertains to the sexual assault of a minor. A 13-page document filed in a Santa Clarita County court claims that Goularte had inappropriate contact with the child, including exposing himself "numerous times" from 2021-2022.
Goularte's mother and stepfather are listed in the court documents as they allegedly "allowed this behavior and conduct to occur and continue to occur and failed to adequately monitor and supervise [the victim] and Harry."
"Despite the warnings, observations, and signs of inappropriate behavior and conduct, Harry, at all times, remained permitted to reside on the property of Patty's Childcare," the document states.