UFC standout Bryce Mitchell claims crazy ex-Girlfriend destroyed his fruit trees: 'She's gonna try to kill me'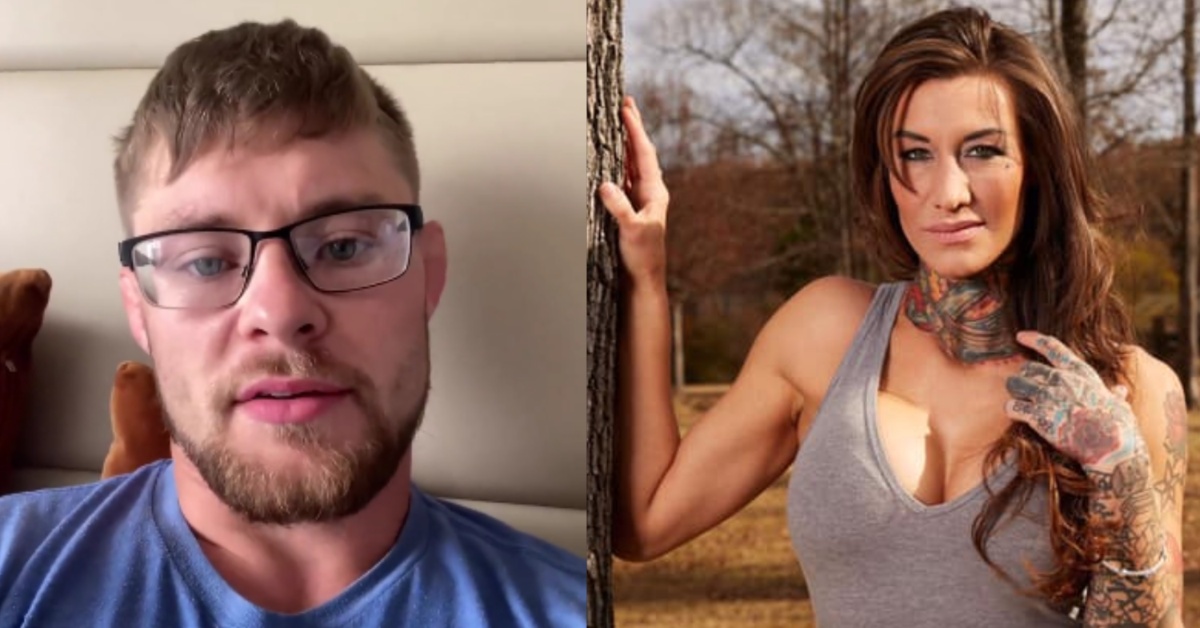 Whether you love him or hate him, anytime featherweight standout Bryce Mitchell speaks, you can expect to be entertained. But this time, instead of talking about his Second Amendment rights or the earth being flat, 'Thug Nasty' is asking his community for help.
Currently in Las Vegas to attend Tuesday's edition of Dana White's Contender Series, Bryce Mitchell revealed in a post on social media that his ex-girlfriend has allegedly destroyed fruit trees at his home and he's afraid that things could escalate beyond that while he is out of town.
"So I'm outta town for my fight and my coward ex-girlfriend came by my house and vandalized my house yesterday," Mitchell said noticeably upset. "She destroyed all of my fruit trees. Now, my ex-girlfriend runs a tattoo shop on Booth Street, and for the love of god, if you're not evil. If you're not a coward, don't give her your business. The tattoo shop on Booth Street. The woman that runs that came by my place and destroyed all my fruit trees.
"I've been working on those trees for years and she came by last night and killed them all. I'm making this post because this sh*t is evil and I'm begging the community of Searcy to help me. Guys, I'm out of town and my animals and my wife is at home by herself. Please, I need my neighbors to help. This evil woman, she's going to come by. She's threatened to kill my dogs. She's threatened to kill me. She's threatened to kill all my animals and I'm telling you, last night she came over and killed my trees.
"Now that my trees are gone, she's gonna try to kill me. She's gonna try to kill the dogs or she's gonna try to kill Erin. For the love of god, can the people of Searcy please help me? And she runs a tattoo shop on Booth Street and that's really all the information you need to know, but I'm telling you. This woman is evil and Searcy, I don't even know how, but I need your help. I need your help, Searcy. Please. While I'm gone, this woman is going to try to burn down my sh*t and I don't know what else I can do about it. But my neighbors, please help me. Please."
Fans Reveal the Woman Bryce Mitchell is Accusing of the Alleged Vandalism
Some very investigative fans on social media were able to track down both the tattoo shop that Bryce Mitchell mentions as well as the woman he claims to have caused the damage. Her name is Kish Jones and she is the owner and operator of American Dream Tattoo in Searcy, Arkansas. In a YouTube video, which you can see below, Jones discusses her background as a tattoo artist.
It is unknown whether or not Bryce Mitchell has contacted local authorities regarding the situation.
'Thug Nasty' is scheduled to return to the Octagon on September 23 for a clash with Dan Ige.