Bryce Mitchell accuses UFC of match-Fixing, claims Makhachev, Volkanovski fight was 'Rigged as f*ck'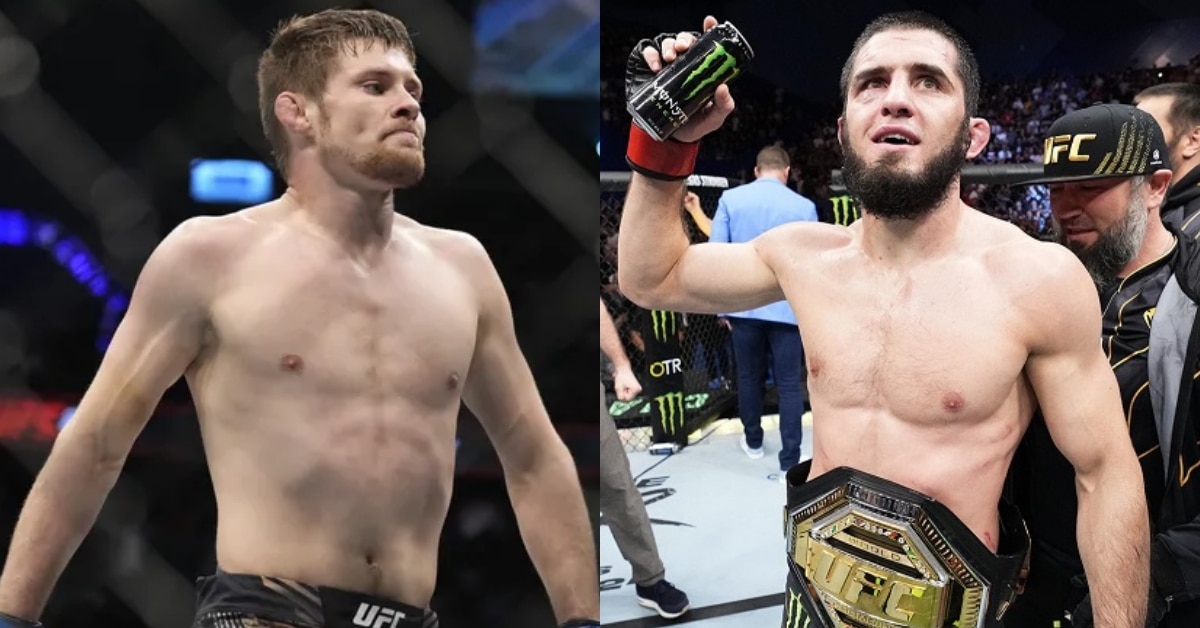 UFC featherweight contender, Bryce Mitchell has claimed February's undisputed lightweight title fight between division champion, Islam Makhachev, and featherweight kingpin, Alexander Volkanovski was "rigged as f*ck" – slapping match-fixing accusations on the organization.
Mitchell, who most recently featured at UFC 282 back in December of last year, slumping to his first professional mixed martial arts loss with a second round arm-triangle submission loss to surging division contender, Ilia Topuria.
Currently boasting the #11 rank in the official featherweight pile, Mitchell is scheduled to return to the Octagon at UFC 288 in May at the Prudential Center in Newark, New Jersey – taking on Jonathan Pearce.
Bryce Mitchell claims Islam Makhachev, Alexander Volkanovski was "rigged" 
Sharing his thoughts on February's undisputed lightweight title fight between Makhachev and Volkanovski, outspoken grappler, Mitchell claimed the fight was most definitely rigged.
"That fight [Islam Makahchev vs. Alexander Volkanovski] was rigged as f*ck," Bryce Mitchell said during an interview on Fanatics View. "But he [Makhachev] brings in all that money from the Middle East. When you're bringing in that kind of oil money and all that Middle Eastern money, bro… Like, all the rich people in the world, they're all from the Middle East."

"I guess they just f*ckin' paid the judges to – I don't know," Bryce Mitchell explained.
Fighting to a competitive, back-and-forth decision win over New South Wales favorite, Volkanovski in Perth, Australia – Makhachev managed to successfully defend his championship, however, Mitchell claims the featherweight champion should have landed a judging win.
"I know Alexander Volkanovski won a decision," Bryce MItchell explained. "I don't think nothing, I know he won and I know that sh*t was rigged, and I'm not f*cking stupid. You can't tell me that sh*t wasn't rigged. I'm not buying it."
"You can pay them judges whatever you want to pay 'em," Bryce Mitchell said. "I know Alexander Volkanovski won that fight."