Brock Lesnar Tested Three Times In First Month Back Under USADA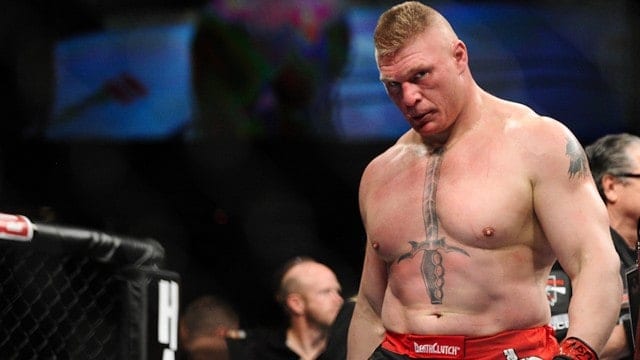 As expected, USADA is keeping a close eye on Brock Lesnar.
Ahead of the hulking "Beast's" expected UFC return against heavyweight champ Daniel Cormier, Lesnar has already been tested three times in his first month back under the UFC's anti-doping protocol.
That's according to the USADA website which chronicles athlete testing history and was updated on August 1 (via Bloody Elbow):
Lesnar is infamously still suspended for positive tests for a banned estrogen blocker in conjunction with his decision win over Mark Hunt at July 2016's UFC 200, a bout that was eventually overturned to a no contest when Lesnar was fined 0,000 and suspended for one year by the NSAC.
The former UFC heavyweight champion retired shortly thereafter, freezing his suspension that would have otherwise long been expired. Lesnar will be eligible to return to the Octagon on January 8, 2019, at the earliest.
The controversial pay-per-view megastar recently returned to mixed martial arts at July 7's UFC 226, storming the cage following Cormier's historic knockout win over Stipe Miocic to shove "DC" and create a carnival-like scene in the wake of one of the most accomplished victories in the sport's history.
While it was derided as far too much like pro-wrestling by many onlookers, that's clearly what the current regime running the UFC wants – for better or for worse. Now, it's just a matter of Lesnar being able to get past all of USADA's tests until his fight with Cormier actually happens.
Hold on to your seats, because that's no given.