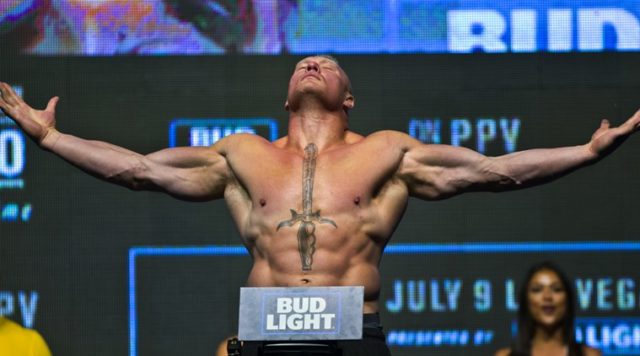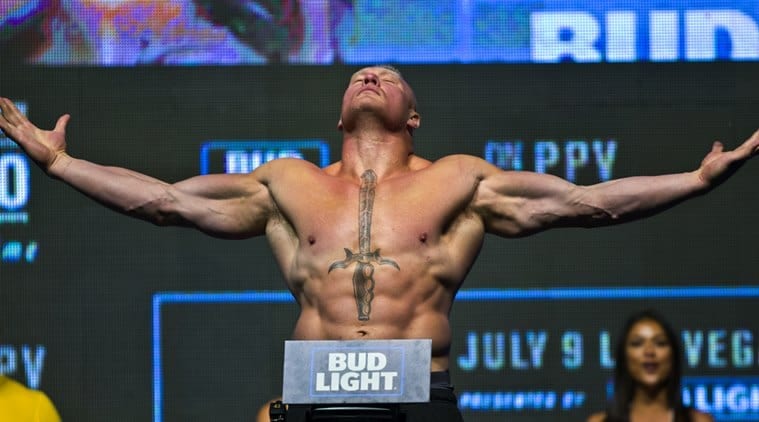 The hype surrounding a potential UFC return for Brock Lesnar continues to grow.
The former UFC heavyweight champion is currently the Universal Champion over in the WWE and is expected to drop that title as soon as the professional wrestling juggernaut's upcoming SummerSlam event.
There have been rumors that, upon Lesnar's WWE exit, he could be prepared for a full-time return to UFC competition. According to a report from Wrestling Observer Newsletter's Dave Meltzer, that could very well be the case as negotiations are underway to have Lesnar appear at UFC 226 next month.
That card is headlined by a heavyweight title fight between Stipe Miocic and Daniel Cormier. DC is looking to become the second man in UFC history to hold two division titles simultaneously, after Conor McGregor accomplished the task at UFC 205 in November of 2016.
Lesnar's next UFC opponent would likely be named in a possible UFC 226 appearance. Given that the main event of the card is featured in Lesnar's weight class, heavyweight, it's possible Lesnar confronts the winner of the bout and challenges them for the title next.
Daniel Cormier has expressed a keen interest in sharing the Octagon with the WWE mega-star, and if he gets past Miocic he might just get his wish. It's also possible that a bout between Lesnar and Jon Jones is announced as well, however, Jones currently has issues with the United States Anti-Doping Agency (USADA) that need to be resolved first.
If Lesnar does intend on making an Octagon return it would likely occur at the end of this year or sometime early 2019 as he must re-enter the USADA drug testing pool and deliver six months worth of clean testing.