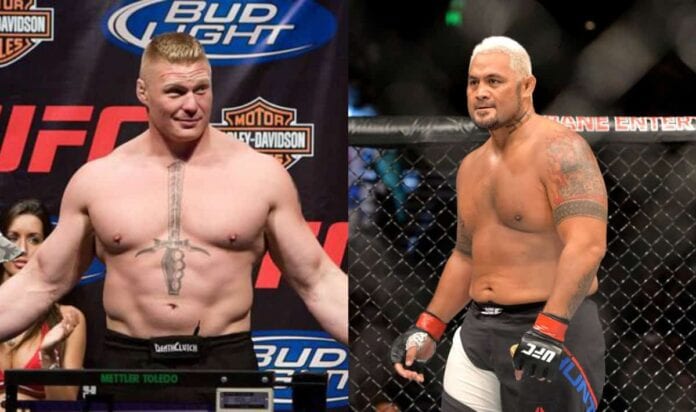 The UFC 200 card on July 9 got a massive boost this past weekend, as the announcement of the return of Brock Lesnar during the UFC 199 broadcast produced a nostalgic feel in the mixed martial arts community. It's been five years now since the WWE crossover last fought in the UFC octagon, and his placement on the second major milestone event for the promotion is huge for many reasons.
His influence at UFC 100 along with the rest of the card's stars such as Georges St-Pierre and others meant the pay-per-view bar was shattered. The obvious draw of Lesnar fro his hordes of pro wrestling fans and the rivalry with Frank Mir was always a formula for success. Will he have the same PPV power as he did back in 2008 though? One thing is for sure, he has taken very dangerous fight indeed, as he confirmed earlier this week on ESPN that his return opponent is none other than Mark Hunt.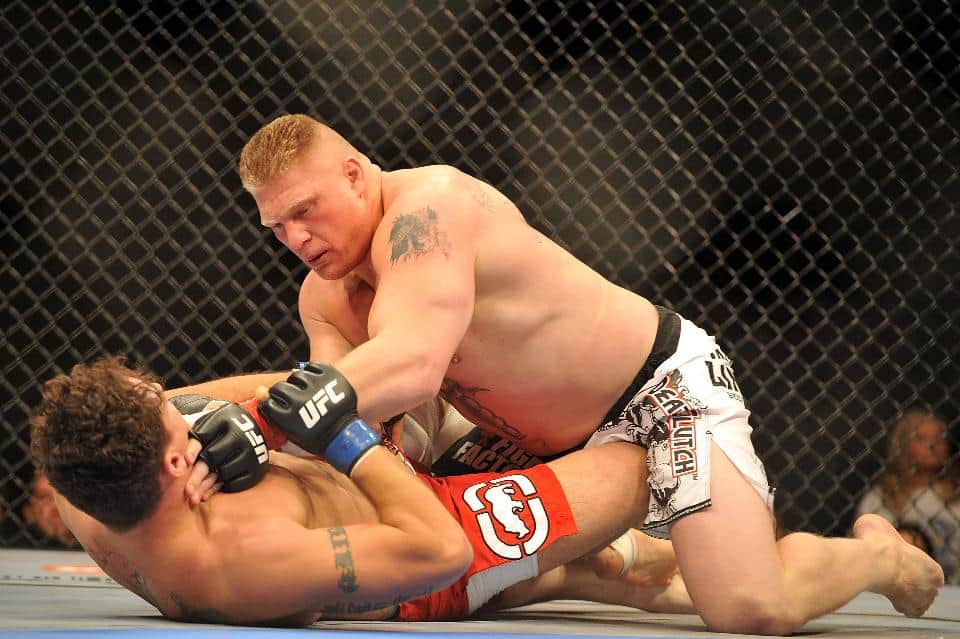 Lesnar's bouts with Alistair Overeem and Cain Velasquez were tough to watch for his fans, although he states he was hindered massively by illness, it was clear his striking skills were also not up to par. The back-to-back knockout losses sent Lesnar back to the WWE with a 5-3 record, and a few facial scars to boot. His return on July 9, already massively anticipated, comes with a number of interesting factors, a few of which 'The Super Samoan' pointed out recently.
Hunt stated he 'hoped the UFC would be (drug) testing Lesnar,' but also that he'd 'knock his lips of his face' either way. According to this report by Kevin Iole of Yahoo, there has already been a concession made by the UFC and USADA (United States Anti Doping Agency) in regards to Lesnar's screening. Here's the long and short of it.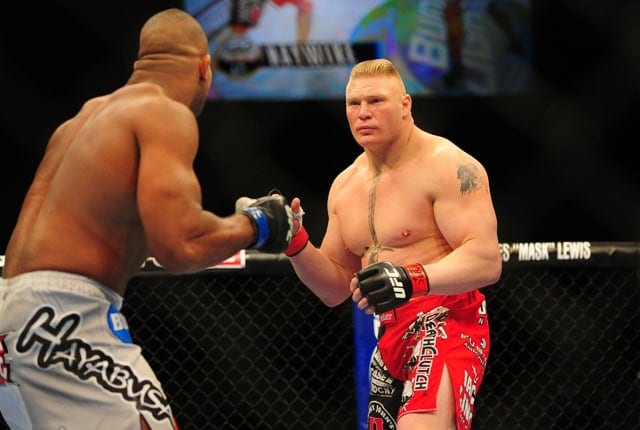 "On June 6, 2016, UFC heavyweight Brock Lesnar was registered by USADA into the UFC Anti-Doping Policy testing pool. As part of the UFC Anti-Doping Policy, UFC may grant a former athlete an exemption to the four-month written notice rules in exceptional circumstances or where the strict application of that rule would be manifestly unfair to an athlete. Given Lesnar last competed in UFC on December 30, 2011, long before the UFC Anti-Doping Policy went into effect, for purposes of the Anti-Doping Policy, he is being treated similarly to a new athlete coming into the organization." 
"While conversations with the heavyweight have been ongoing for some time, Lesnar required permission from WWE to compete in UFC 200 and only agreed to terms and signed a bout agreement last Friday. He was therefore unable to officially start the Anti-Doping Policy process any earlier. UFC, however, did notify Lesnar in the early stages of discussions that if he were to sign with the UFC, he would be subject to all of the anti-doping rules. Lesnar and his management have now been formally educated by USADA on the policy, procedures and expectations."
Here is that specific clause in the USADA policy regarding the four-month testing requirement:
5.7.1 An Athlete who gives notice of retirement to UFC, or has otherwise ceased to have a contractual relationship with UFC, may not resume competing in UFC Bouts until he/she has given UFC written notice of his/her intent to resume competing and has made him/herself available for Testing for a period of four months before returning to competition. UFC may grant an exemption to the four-month written notice rule in exceptional circumstances or where the strict application of that rule would be manifestly unfair to an Athlete.
So although Lesnar is now subject to as many random drug tests as the USADA testers feel worthy, his vacation from the sport and sudden return means it would be 'unfair' to subject him to the same standard four-month testing cycle as other current athletes.

Do you agree?